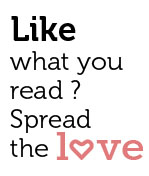 Share
Iruvan Karunakaran
A Lovely Platform for Showcasing Art from Goa and Beyond
The Goan art scene has received a highly welcome infusion of energy with the Spandan art festival – a month-long event featuring art demonstrations, adiposity workshops for art students and exhibitions of photography, paintings and sculpture. On until Oct. 22, the event was organized and curated by Anant Vikas.
"My endeavor is to promote upcoming artists … We need people to notice the beauty that surrounds us. These artists allow us to experience the world from a new perspective," said Anant.
The art exhibitions at the Entertainment Society of Goa (ESG) and Kala Academy, also provided a wonderful opportunity to see and experience the works of artists from other states of India.
The works included semi abstractions, landscapes, portraiture, architectural edifices and abstracts. Layered strokes and varied mediums revealed the artists' inner rhythms.
The show at ESG had artists from Kerala, Hyderabad, Chennai, Jaipur, Mumbai, Baroda, New Delhi, Bhilai. Among these artists, Natasha Bhambri from Noida coordinated with Dr. Kiran Bedi's NGO to teach art to prisoners.
Among artists from Goa, Ninoshka Dias depicts windows of ancestral Portuguese homes, Sujatha is inclined to painting music, dance and women. Her dancer in a red dress, with flowing hair and posture, is charming, as is Shweta Satardekar's mix media collage, projecting a stream of consciousness in structure, textures, and colours.
Anita Kubal has participated regularly in painting competitions at Kala Academy. Of particular note is her painting in mix media of women in colourful garbs, with minute detailing of jewellery. The texture and harmony of colours in Prerna Neelavar's abstract had a tone of its own.
Kushal Bhansali is a self taught artist from Bastar. He works with tribal sculptures in Bell Metal, which is the earliest known method of metal casting, dating back to the Indus Valley Civilization. For him, "Art is more a passion than business". His sculpture of a  tribal with elongated limbs, featuring intricate jewellery and head dress, cuts to the heart of a unique tribal identity.
Vatsala Kamat is among the Goan artists featured at the Kala Academy. He is also a photographer, winning 3rd place for photography in the State art exhibition in 2009. Amita Madgaonkar is inspired by nature, music and women. Prerna Neelavar has eye catching abstracts.
Assavri Kulkarni's photographs, featured in the book Goan Recipes by Odette Mascarenhas, were awarded the best photographs in a cooking book at the Gourmad International Awards. Rachna Thakur, a self taught artist living in Mumbai, showed her monochromatic abstracts that reveal an unspoken flowing movement.
Jasmine Sarin is a sculptor and poet. Her panel of faces with varying colours, detailing strokes of the same person with varying "personas", was particularly noticeable. "Art for me is a spiritual healing. Sensuality, nature and harmony attract me most," says this self-taught artist, who is in the process of compiling her book of poems.
Nilesh Ajgaonkar, a photo journalist, sketched Goan ancestral houses in pencil and charcoal with detailing and precision. Medha Monterio works in cold ceramics. Her depiction of sea turtles in 3 D imagery is quite enticing. Tammy Banerjee is an art teacher in the Government Art College in Kolkata. There was unmistakable movement in his sculptures in bronze of a bull, cat and winged horizontal man.
Kushal Bhansali's sculpture in bronze and brass of a table lamp with a filigree base with a shade embedded with snakes, dangling horses (depicting tassels), the dense patterning intense in detailing, was a  must see. S B Shariff from Hyderabad is inspired by nature and his message in his abstracts is 'preserve' nature.
A Lifetime Achievement Award was given to Prof. Gopalrao Mayekar, an educator and writer from Mapusa.
Nishu Natasha Chadha Bhambri
Western and Indian classical music performances accompany the exhibitions, another example of how this worthwhile endeavour is bringing a healthy dose of civilisation to our part of the world.
Jayant Parikh