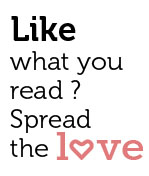 Share
From My Kolkatta Granny
love food and I love cooking it just as much. Some of my favourite recipes came from my grandma's kitchen in Kolkatta. And of all of her wonderful creations, case perhaps none is more glorious than her Kosha Mangsho. Here, dear reader, I share it with you! It's worth the effort, and I really hope you enjoy it.
Ingredients:
750 grams mutton
3-4 medium sized onions
1 tsp garam masala
12 cloves garlic
1 ½ inch thick ginger
2 teaspoon turmeric powder
1 ½ teaspoon red chillie powder
1 teaspoon cumin powder
1 teaspoon salt
4 heaped tablespoons of yogurt
10 – 12 black peppers (uncrushed)
3 bay leaves
4 whole cardamoms
5 cloves
1 ½ inch long cinnamon stick
1 teaspoon of sugar
1 cup mustard oil or any other vegetable oil, though Bengalis have a preference for mustard oil, strongly believing it makes the dish.
Five sprigs chopped coriander
Method
1. Make a paste of 3 onions, ginger and garlic separately.
2. Slice one onion.
3. Wash and clean the mutton.
4. Heat the mustard oil in a heavy bottom pot/pan on medium flame. When the oil is hot, add the sliced onions with a tiny bit of sugar. The sugar will give a really nice colour and just a hint of sweetness to the gravy. Add the cinnamon, cloves, bay leaves, cardamon and black pepper and saute till the onions get a nice golden brown colour.
5. Now make the fire high and add the mutton. Stir. Add turmeric and chilli powder. Fry on high fire till the mutton gets a nice golden brown colour.
6. Add the onion, ginger, garlic paste. Salt. Fry on medium heat for a few minutes, then turn fire on low. In about 5 minutes put in the yogurt, stir and let the dish cook for around 30 minutes while covered, till the oil separates (it could take a little longer or a little shorter than half an hour).
7. Now, add 2 cups water, increase the fire for about 2 minutes, then lower and cook over low flame for about an hour or till mutton becomes soft and succulent.
8. Last, add the garam masala and cumin powder and give it good stir.
Let it cool for some time and then sprinkle freshly chopped coriander leaves.
Dig in with puris or luchis and a nice cold beer on a Sunday afternoon.