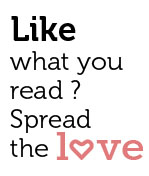 Share
Music is a demanding mistress, an indispensable force in integrating cultures. The Indo German Confluence IV Fest is an international music festival organized by Opus Ga La in collaboration with auswartiges amt, Jugend musiziert, Deutscher musikrat. This annual event is a collaboration of musicians from Germany and Goa.
The venue of the concert, St. Augustine Tower, Old Goa, was studded with music lovers on 7th January, as they settled down to take in the 30 piece orchestra, conducted by Prof. Ulf Klausenitzer.
The orchestra had twenty five musicians from Goa on strings, and five musicians from Germany, on wind instruments. They rendered sonatas by the great German composers Wolfgang Amadeus Mozart, Richard Wagner and Franz Schubert.
The movement of the violins, with wind instruments joining the strings at precise moments, crescendos rising and falling, melancholy notes expanding into half-tones, all propelled the music forward brilliantly.
I met up with some of the musicians. 28-year-old violinist Sanya Cotta, studying for her Master's degree in Germany, has been part of this fest for several years. Sanya's solo recitals of compositions by Wagner and Shubert, bring her mastery over the violin to the fore. Treading on soft notes the upsurge gradually builds up, as her music engulfs you in a trance. "Coming to Goa once a year and playing with musicians here, needs a lot of practice," says Sanya. She plans to open a music school in Goa some day. "Goa's young musicians need to be nurtured and taken to a higher level," she opined.
Germany-based soprano Joanne D'Mello delivered a worthy rendition from the opera 'Le Nozze di Figaro' (Marriage of Figaro), drawing thunderous applause. Gorette Vaz and Teresa Figueiredo, who teach violin and cello respectively at the Kala Academy, find their students are dedicated and have a lot of potential. Flautist Susan Badyari, a German living in Goa for 13 years, gives private music classes. "To play with an orchestra you require team spirit, discipline, a ear for music and no ego. One false note can ruin the whole flow," she says.
13-year-old Aron D'Souza who has been learning the violin for the last two years is the youngest musician in the ensemble. This is his first performance with the orchestra. For him, being in concert requires a good ear and interaction with musicians.
Joanne D'Mello performing at the concert
The double bass is the largest string instrument in the orchestra, and with its warm deep tones provides a strong frame for an orchestra. Bassist Antonio Vaz, a former Portuguese translator, has been a musician for thirty years now. He maintains the structure of rhythm associated with individual characters, paces, and harmony of the performed piece.
For the musicians from Germany, this is their first visit to India. Dr. Benedikt Holtbernd holds a PhD in musicology and singing. He served as artistic manager of the non-profit project company of the German Music Council. He has a deep commitment to the field of amateur youth music, German Orchestra Competition and the National Youth Orchestra. He promotes musicians, giving important impulses for the musical life in Germany. He chose musicians from the National Youth Orchestra, who are in the age group of 16-20 years, for their outstanding persona. He looks forward to bringing in new projects, collaborating with India and Goa.
The bassoon is the largest and lowest sounding woodwind instrument in the double reed family, that typically plays music written in the bass and tenor clefts, and occasionally the treble. It figures prominently in orchestral, concert band, and chamber music literature, and is often compared to that of a male baritone voice, for its warm, dark and reedy timbre. Bassoonist Thomia Ehrhardt likes the instrument for its distinctive tone colour, wide range, variety of character and agility.
French horn players, 16-year-old Felix Hutter enjoys music, and says one must have good rehearsals to move forward. 18-year-old Constantin Glaner, performing since he was eight years old, loves hearing and making music.
The success of this fest is credited to Sonya's father, music director Shubert Cotta, who recently composed music for the Konkani movie Enemy. The applause from the audience and the encores that followed were testimony to the quality of this remarkable event.