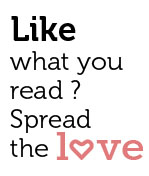 Share
The struggling world of Goan forensics
Do dead men talk?
Of course they do. Even if only to a coroner who interprets the corpses' tales for the rest of the world through autopsy reports.
Laid on a slab and sawn open by a whirring chainsaw, pharmacy dead bodies tell the truth of their demise a lot more honestly than an alive and kicking crime suspect does under the looming sceptre of a muscled police inspector.
Stomach fluid, morsels of liver, extent of rigor mortis and a lot more are the languages of the departed which only coroners are trained to interpret and understand.
Around the world, advances in forensic and DNA technology are revolutionizing detective work – enabling authorities to crack cases that in earlier times would have remained a mystery. Unfortunately, this revolution has yet to arrive in Goa, which lacks its own forensics lab (though one is planned for the near future).
Goan investigators are calling for more and better facilities as a tool for fighting and solving crimes – and improving conviction rates.
And yet the services of folks like Dr Silvano Sapeco, who heads Goa Medical College's forensic science department, contribute substantially to the cause of solving crimes in Goa. This past week, he sat down with me and told me about his work.
"The dead bodies we get for autopsies tell us whether the deaths were natural or unnatural. From the injuries on the body we can also tell the type of weapon used to attack. We can even know which injury was the fatal blow," Dr Sapeco said.
This past February, Goa woke up with outrage when a court in South Goa acquitted two relatives of a former BJP minister of the charge of murdering their twenty-something driver, Sameer Mapari, some six years earlier.
In July 2007, his family reported to the police that he had gone missing. A week later a body, strapped to a steel channel, was found floating in the Zuari river several kilometres away from his Assolda village.
Authorities believed the perpetrators strapped his body to an iron channel and dumped him in the river, assuming it would not surface. It did.
In the course of investigations, the police arrested and later charge-sheeted Sameer's employers, Rajesh and Balesh Dessai, both kin of a former minister. A third person, Vinay Desai, was implicated as an accomplice.
But nearly six years later, the South Goa Sessions court acquitted the Desai brothers as well as Vinay, citing forensic evidence which raised doubts over whether the body fished out from the Zuari river was indeed Sameer's.
Court documents revealed that DNA fingerprinting done on a molar tooth extracted from the body by experts at the Central Forensic Sciences Laboratory at Hyderabad, did not match that of Sameer's parents.
The judgement of the Sessions Court in Sameer's murder trial may not be the last word in the case, as it has now been placed before the High Court for review.
There's been some media speculation suggesting evidence tampering, though that has not been proven.  The integrity of the proceedings has been further called into question by a statement from Public Prosecutor Sarojini Sardinha saying she had been pressured to ensure an acquittal – a statement that earned her a reprimand by the state government.
Despite these and other clouds surrounding it, the case has clearly highlighted the role of forensics in today's investigations.
"It (forensics) can prove the innocence of a person mistakenly charged of a crime. At the same time, it can also prove the guilt of a criminal," says Dr Sapeco, who has been performing autopsies for three decades.
It's evident from cases like Sameer Mapari's that the work of forensic experts can make or break an investigation.
In addition to identifying culprits, the work helps uncover issues such as time of death, time when the victim had his or her last meal, and other information useful in cracking cases.
A human body being sawed open for an autopsy may be routine for Dr Sapeco, but it's not without emotion that he or any of his colleagues do their jobs.
"We work on human bodies, not cockroaches like students of biology do in schools and colleges," he says.
"There are times when the body before you for an autopsy is of a friend or relative," Dr Sapeco adds, recalling a time when he had to perform an autopsy on the body of his law professor.
"In such situations we opt out if possible and request colleagues to do the job" he said, adding that the innocent faces of dead children are the worst moments of his job.
"You feel so much when a child's body is brought for an autopsy. It stirs my emotions and I try to search for excuses and pass it on to a colleague. "
Senior police officers contacted were unanimous in their opinion that better access to forensic facilities could greatly improve the quality of murder investigations and even help Goa's conviction rates to shoot up.
"With no forensic laboratory here in Goa we have to rely on central labs either in Kalina (Mumbai) or in Hyderabad. It generally takes at least two months or more to get results of forensic tests sought by us. This delay hampers investigations," says Deputy Superintendent, Bossuet D'Silva.
Another police officer, Braz Menezes, describes forensics as "most important" in cracking cases of murder and rape.
"Forensics is the single most important reason why the police in the West are way ahead of us in investigating crime and in conviction rates," said Braz, who is a senior police inspector.
The autopsy helps pinpoint the weapon used and identify the injuries caused by which weapons, Braz said.
"When we recover the weapon in the course of the investigations, we approach the same doctor who conducted the post-mortem to identify which of the injuries could have been caused by the recovered weapon. It helps clinch the case before a court of law," Braz added.
[tok id=31bc5bbc97abaf72eb71d166867d1a0 partner=9385]
Goa, with a population of 1.5 million (not counting the crores of visitors), registers about 100 murders a year. The conviction rate of around 35 percent hasn't changed much in recent years, according to police.
In May last year, Dr Ajit Dinkar, professor at Goa Dental College, who is also a member of Dental Council of India had announced that a proposal to have a three-year master of dental surgery (MDS) course in forensic dentistry had been approved by the Dental Council of India. Forensic dentistry or forensic odontology covers the handling, examination and evaluation of dental evidence in instances where human remains need to be identified, bite mark injuries, age estimation and other such cases.
Meanwhile, officials in Goa are fast at work setting up the state's first forensic science laboratory in Verna. Officials have been talking about the lab for years and the project, like so many others in Goa, has faced many delays.
Still, B S Nabar, the government-appointed consultant for setting up the lab, said he expects it to "be functional in the next six-eight months."
It seems the forensics revolution may arrive in Goa after all.
.
.
.