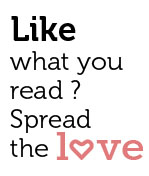 Share
Sun, medical Fun and the Tummy Tuck
We all know that people come to Goa for sun, sale beach shacks, yoga, parties and casinos. But liposuction, knee replacement, spinal fusion and root canals? Turns out that yes, the lure of Goa extends well beyond fun and sun, and into medical procedures that are far cheaper than many other parts of the world.
The result: Medical tourism in Goa is booming, with some 20,000 foreigners a year coming to Goa to, at least in part, avail themselves of cheap medical care. Most combine a beach holiday with some procedure that would be considered too expensive back home, such as a face-lift that costs US $20,000 in the US but only $3,100 here, or hip resurfacing that costs $48,000 in the UK but $7,000 in Goa.
"We get over 200 foreign patients annually that seek medical procedures here. Joint replacement surgeries, spinal and urological surgeries, aesthetic procedures and gastrointestinal surgeries are the most sought after procedures, due to cost savings and availability of good medical care," said Dr. Zubin de Loiola Pereira, the Manager of Medical Services at NUSI Wockhardt Hospital in the southern Goan village of Cuncolim.
.
.
Yes, it may seem a bit strange – a little daytime beach and Kingfisher followed by an afternoon angioplasty? Or ride the waves in the morning and get a tummy tuck at night?
But when you look at the price differentials – combined with the decent level of Goan expertise for many of these procedures – it shouldn't come as a surprise. The next time you find yourself in the Goan beach belt – Calangute, Candolim, Baga, Colva, among other places – take a look at the number of medical and dental clinics lining the roads. These are at the epicenter of the growing phenomenon of medical tourism in Goa.
But beware. Some foreigners complain of unsanitary conditions, unscrupulous billing and less-than-professional service. So it's very important to choose the right place.
.
.
Goa, a small state with a local population of 1 ½ million people, certainly does not boast India's best medical facilities. And those who come to Goa for medical care are only a fraction of the estimated 450,000 foreigners who, according to a recent study on medical tourism by two professors at Jammu University, visit India for low-priced healthcare each year.
And yet if you're already here for a beach holiday, and you know a given procedure is going to cost you an arm and a leg back home (no pun intended), then it's often a good option to get it done in Goa. And even if you're not already here, there are a certain number of procedures, especially cosmetic ones, where the state really excels.
If you drop in at some of the prominent hospitals in Goa, don't be surprised if you feel you are in some foreign land. Foreign tourists can routinely be seen moving in and out of the hospital.
"Costs in Goa are 20% of costs in Europe or USA and 25-30% of costs in Africa. A surgery that would cost $5,000 in Goa would cost about $ 25,000 in Europe or USA and about $15000 to 18000 in Africa," Dr Pereira said.
.
.
Among those who have come to Goa for treatment are a 73-year-old Nigerian man who had a 20-year history of severe osteoarthritis in both knees and could not walk unaided for more than 15 years. His knees were both bent and severely deformed. He underwent a bilateral knee replacement with intense physiotherapy. By the time he left to return to Nigeria, he was walking straight, without the walking stick or walker. His height, said Dr Pereira, even increased by six inches because his legs had straightened.
Then there's the case of a 43-year-old American man who had chronic lower back pain for more than five years. He underwent endoscopic spinal surgery in Goa and flew back to the US a week after surgery, free of pain.
A 63-year-old lady from Zimbabwe came to Goa with a tumour in her brain that was untreatable back home. She underwent surgery within two days of getting admitted here, and the tumour was removed. She recovered very well and has no problem with her day-to-day activities now.
Dr. Satish Arolkar is a plastic surgeon at the Asian Heart and Health Institute  in Mumbai and a visiting Senior Plastic Surgeon at Manipal Hospital at Dona Paula, Goa.  He says it's common for British, Irish, German and Belgian visitors to come to the hospital for liposuction, breast implants or reduction, face-lifts, and other procedures.
"Most of these tourists opt for Goa as they are familiar with it or have been recommended by previous visitors. Though surgical costs in Goa are cheaper compared to England, some find it cheaper to fly further to Thailand, where the hospitals are better equipped and cleaner, packages are lucrative and more tourist friendly. However over the years, I have a set of patients flying down regularly each season asking for additional cosmetic procedures," he says.
Indeed, Thailand receives the most amount of medical tourists in Asia, with about a million such visitors a year. Still, medical tourism in India is growing by a whopping 30 percent a year, according to an analysis by the Renub Research Unit, a research and analysis company with centres in both India and the U.S.
Foreign tourists visiting Goa are mostly from the UK and Russia, followed by visitors from Switzerland, CIS countries (formerly countries that made up the Soviet Union), Poland and Scandinavian countires," said Ralph D'Souza, spokesman of Travel and Tourism Association of Goa.
"In the following month, we expect Iranians, too," he said.
One woman who didn't want her name used in this story –  a Non Resident Indian based in Dubai – is getting herself checked in at one of the reputed hospitals of South Goa.
"I always plan my trips to Goa. I see that I do all my routine medical tests and dental treatment over here as they are much cheaper than the dirhams that we pay for services in the UAE," she explains.
Dr Oscar Rebello, a physician and social activist, has a different take on all the foreigners coming here for "dental work, plastic surgery, non-emergency surgeries like hernias, goitres, joint replacements, cataracts, etc."
"What remains appalling in our country is that children die of malnutrition, infectious diseases and at childbirth for lack of obstetric facilities and we have the gall to tom tom about five-star medical tourism. But then if they don't have bread, why not eat cake instead?" he says.
"Medical tourism is perhaps an idea whose time has come," Dr Rebello allows, "and Goa being a hot spot of tourism with a generous sprinkling of drugs, sex and violence may be a great case study."
Dr Arolkar, the visiting surgeon at Manipal, thinks it's a problem to have one physician perform a procedure and another – the doctor back home – do the follow up.
"The downside of this tourism is that the surgeon operating in Goa has to rely upon the local physicians to remove sutures, do dressings, and follow up on the wellbeing of the patient. We have these arrangements available at times, but not always," he says.
Another problem, he adds, is shoddy, fraudulent outfits that prey on foreign medical tourists.
"The lucre of fees is real and some fly-by-night clinics have been promising more than they can deliver, hence the express need is for the Medical Council to step in now and ensure some control," he says.
For quite some time, the Goa Pradesh Congress Committee (the Goan wing of the Indian National Congress) has been making noise to stop unqualified doctors involved in medical tourism.
One former British medical tourist warned his countrymen on an online forum to "remember to personally check all needle packs." Another lamented how a Goan hospital failed to detect ovarian cancer in a visiting medical tourist. Another complained of a lack of toilet facilities in a ward, too many beds, faeces on the floor and no running water.
"Dread to think what infections and bacteria there were in that place. I couldn't wait to get out and get away. I vowed never ever to go there again and to tell people about this hell hole," she wrote.
Yet it seems that for every horror story, there are myriad successes and satisfied patients. Many of the complaints are by people who find themselves in random Goan hospitals following emergencies or sudden illnesses while on vacation.
For the most part, medical tourists have done their research and end up at reputable establishments, like Apollo Victor, Manipal and NUSI Wockhardt.
Among the biggest draws for foreign tourists are Goa's dental clinics. As Streets wrote in a recent article, you can buy India's cheapest car, the Tata Nano, for the cost of a dental implant in the UK, and still save some for the fuel.
For both medical and dental procedures, often the savings can pay for your trip to Goa. To be sure, many other destinations in India attract medical tourists. But without the sun and daiquiris.
Cost Comparison of Selected Surgeries:
| | | | | |
| --- | --- | --- | --- | --- |
| Procedure | United States ($) | Thailand ($) | Singapore ($) | India ($) |
| Heart bypass | 130000 | 11000 | 18500 | 10000 |
| Heart valve replacement | 160000 | 10000 | 12500 | 9000 |
| Angioplasty | 57000 | 13000 | 13000 | 11000 |
| Hip replacement | 43000 | 12000 | 12000 | 9000 |
| Hysterectomy | 20000 | 4500 | 6000 | 3000 |
| Knee replacement | 40000 | 10000 | 13000 | 8500 |
| Spinal fusion | 62000 | 7000 | 9000 | 5500 |
Source: AMA, June 2007
Cost Comparison between US, UK and India:
| | | | |
| --- | --- | --- | --- |
| Procedure | USA ($) | UK ($) | India ($) |
| Open Heart Surgery (CABG) | 100000 | 43000 | 7500 |
| Total Knee Replacement | 48000 | 52000 | 6300 |
| Hip Resurfacing | 55000 | 48000 | 7000 |
| LA Hysterectomy | 22000 | 24000 | 4000 |
| Lap Cholcystectomy | 18000 | 20000 | 3000 |
| Spinal Decompression Fusion | 60000 | 65000 | 5500 |
| Obesity Surgery (Gastric Bypass) | 65000 | 70000 | 9500 |
Source: Wockhardt Hospitals
Cosmetic Surgery (Costs in US$)
| | | | | |
| --- | --- | --- | --- | --- |
| Procedure | United States ($) | Thailand ($) | Singapore ($) | India ($) |
| Face-lift | 20000 | 4800 | 6250 | 3100 |
| Breast Augmentation | 10000 | 3150 | 8000 | 2200 |
| Breast Reduction | 10000 | 3900 | 8000 | 3000 |
| Eyelid Surgery | 7000 | 1400 | 3750 | 2200 |
| Liposuction | 10000 | 2100 | 5000 | 2500 |
| Nose Surgery | 7300 | 3850 | 4400 | 1800 |
| Tummy Tuck | 8500 | 4050 | 6250 | 3400 |
Source: healthbase.com
Contact numbers of Goan hospitals involved in medical tourism
NUSI Wockhardt Hospital (Cuncolim) – 6684444
Apollo Hospital (Margao) – 6728888
Vintage Hospital (Panjim) – 6711462, 6711414, 2232533
.