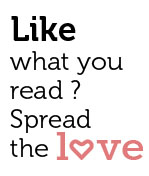 Share
Is Actually Getting A Little Better
Now There's A Surprise!
Is the government finally getting its act together on garbage? There have been several developments over the last few months that seem to suggest so.
The system of collecting dry garbage is up and running and is picking up in several villages across the state. Waste alongside important roads and highways is being collected by a contractor through the Goa State Infrastructure Development Corporation and garbage along the beaches, too, is being collected manually by sweepers – this time through an agency contracted through the Tourism Department. Some 4,500 metric tons of plastic waste have been sent to Karnataka to fuel cement factories there. The Tourism Department has begun an initiative where people can click a photo and report uncollected garbage along the roads.
So we're clearly seeing some steps in the right direction when it comes to garbage in Goa – which has long been one of the state's most serious problems, a killer of tourism and a blight on the countryside. That's not to say there's not a long way to go before Goa's garbage menace is solved.
Piles of waste can still be seen on many roadsides, most of the state's population is failing to heed calls to separate dry and wet waste, several hundred tons of garbage is burned every day throughout the state, causing significant air pollution, and a working, state-wide system of effective waste management has yet to be put in place.
Still, a major garbage treatment plant to treat waste in North Goa is going up in Saligao, overcoming stiff opposition from local residents.
"The garbage plant we are setting up at Saligao to treat North Goa garbage is nearing completion. The machinery is on its way and is likely to be installed soon," explained Chief Minister Laxmikant Parsekar.
Initially, Saligao residents rose up against the idea of having a waste treatment plant in their midst. Now they've changed their tune, saying the plant is OK but should serve their environs rather than North Goa as a whole.
"The residents of Saligao and Calangute were initially given to understand that (the plant) would treat garbage of Saligao, Calangute, Candolim, Sangolda, Arpora, Guirim and Pilerne villages only. Now the government has taken a complete U-turn. This autocratic decision of the government is unacceptable to the residents of Saligao and Calangute," said Austin D'Gama, Attorney of the Saligao Comunidade.
His reasoning is that un-segregated garbage that will be transported by trucks that will spoil the roads of Saligao and pollute the environment.
"If the government goes ahead with its plan, the residents will oppose the move tooth-and-nail and sit on the roads, if required, in protest," he said.
Pollution Board Chairman Jose Manuel Noronha has a solution.
"In any case most of North Goa's garbage is generated in Calangute, Saligao and the coastal villages. If they want it that way, so be it. It could at least start that way and later other villages could be included after it is up and running," he told Goa Streets.  "It is important that at least it starts," he added.
Some officials see this period as a unique window of opportunity to get the plant operational that could pass quickly.
"If it doesn't happen now, when the government is willing, the state machinery is capable, then it will never happen," said one official who asked not to be named.
The garbage problem goes well beyond the issue of solid waste. There's also hazardous waste, e-waste and biomedical waste that need to be addressed.
The Department of Science and Technology has set up an expert committee to look into setting up a common biomedical waste treatment facility, chaired by Noronha.
The committee hopes to set up this facility within the next year, and has already asked the Goa Industrial Development Corporation to give land for setting up the plant.
Currently, all medical establishments in the state are expected to take care of their own biomedical waste. Industries generating hazardous waste in Goa must transport it some 600 kilometres to treatment plants outside Mumbai in the absence of a full-time hazardous waste treatment plant in the state.
A plan to set up such a plant in Dharbandora dating back to 2008 has come to a standstill, partly due to lack of political will. Business leaders say the absence of a treatment plant for hazardous waste is affecting investor sentiment in the state.
"The site at Dharbandora was opposed by politicians especially the local BJP politician and isn't likely to see the light of day. Opposition by a ruling MLA is like a death sentence for any project," an official said on the condition of anonymity.
The state generates some 30,000 tons of hazardous waste from 162 industries every year.
But the continued setbacks in dealing with hazardous waste appear to be offset by progress in addressing medical waste and the estimated 400,000 kilograms of household and industrial waste generated every day in the state.
Yes, the road to solving Goa's garbage problem is a rocky one. But at least the journey has begun.
Editor's Note: This story is the latest instalment of Goa Streets' Keep Goa Beautiful campaign, working toward a cleaner, greener Goa. If you are involved in efforts to #KeepGoaBeautiful and would like to spread the word about it, please email us at streets@goastreets.in or call +917774009156/ +917773927153.