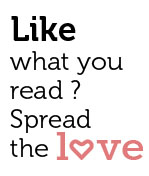 Share
Rural and rugged north India has never had it better when it comes to Bollywood.
Film after film in the last decade has glamorised these macho badlands of Uttar Pradesh, sick Bihar, Jharkhand, Rajasthan and Madhya Pradesh. Some like Ishqzaade (2012), directed by Habib Faisal, failed. Others like Anusha Rizvi's Peepli Live (2010) shone like polished gold. So did Anurag Kashyap's Gangs of Wasseypur (2012). Vishal Bharadwaj was one of the early trendsetters with Omkara (2006), which showcased the gangs of Meerut, the wild west of the north Indian plateau.
With 'Matru ki Bjilki ka Mandola,' Vishal Bharadwaj tries the same rural route again, this time in the wheatbowl of India, Haryana.
Hariphool (Pankaj Kapoor) is Mandola village's biggest landlord. He is kind hearted only when he's drunk on a locally made pink beer called Gulabo. Otherwise, he moves around with a horsewhip and is hell-bent on starting a Special Economic Project (SEZ) on the wheat fields with the help of a powerful, almost devilish politician Chaudhari Devi (Shabana Azmi) at any cost.
The villagers are up in arms against the SEZ and have bandied up with a mysterious rebel called Mao, whose real identity is revealed later in the film. The other two key characters are Matru (Imran Khan) and Bijli (Anoushka Sharma), an educated, strapping Haryanvi lad who works as Kapoor's driver and his wild daughter, respectively.
The film intends to make a broader, satirical statement on the controversial State policy of acquiring prime agricultural land at dirt cheap rates from farmers and converting it into SEZs for trade and manufacturing.
Something which should be a piece of cake for director Vishal Bharadwaj, whose past movies like Maqbool have been seen as comprehensive portraits of excellence (barring the last film 'Saat Khoon Maaf,' starring Priyanka Chopra, which bombed at the box office).
But with Matru… Vishal falters considerably.
Just because the setting is rough around the edges doesn't mean the movie has to be. The film is slow, its narrative swings between over-the-top drama and rank simplicity and plot too often doesn't ring true. Like the time when Chaudhari Devi's son, played by Arya Babbar, 'buys' off Zulu tribals from Africa and flies them to India to woo Bijli.
The director has a reputation of weaving in a brilliant parallel comic track, at times almost chilling in its humour, in most of his films. In Matru, however, the track ends up remarkably sub-par and  hinders the story flow.
Pankaj Kapoor, a master actor, plays the drunk landlord with a lot of class and bearing, although there are times when one has to really focus to understand his mumbling and muttering under his breath. If you are expecting the actor to repeat his brilliant performance in Maqbook playing the mafia don Abbaji, you are in for a disappointment.
And how Imran Khan, with his chocolate face and heavily accented Hindi, was chosen to play a Haryana hunk with all the requisite rough edges and a rustic drawl, is a question that needs an answer. But Anoushka Sharma is sunkissed throughout the film. She puts in a pleasant performance as the wild daughter of a village rich man. Shabana Azmi as the villain who loves to play footsie with Kapoor as they discuss land deals, would do most Indian politicians proud with her portrayal of a morally bankrupt and corrupt politician.
Kapoor and Azmi have been a winning combination for Vishal Bharadwaj in the past (see Makdee, 2002). But an ineffective story, poor dialogue and an overly blatant in-film advertising attempt (allowing a wheat flour company into the storyboard of a film on wheat farmers) robs the film of credibility. Music, a high point of virtually all Vishal Bharadwaj films, is also not a strength this time, with only the title track barely making waves.
What do work are a couple of actors and a mysterious pink buffalo, which adds a layer of cute to the film. Unfortunately, not enough to recommend viewing.
.
.
.