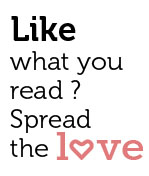 Share
A meal with a spectacular view
DECO – Beach Bar & Grill now in Goa
Fine dinning lounge by the sea
Promising you the perfect view of the gleaming crimson horizon, dosage DECO – Beach Bar & Grill at Baga beach will satiate your gastronomical cravings with live grills, without compromising on the tranquility that you signed up for!
Decked up right along the shore of Baga, the first signature fine dining restaurant by Omega Restobars Pvt Ltd, DECO is a permanent restaurant and bar, conveniently located within a boutique hotel reflecting vivid shades of white.
Having successfully launched other signature brand restaurants like Silver Beach Café, Nom Nom, Jantar Mantar and Yogurtbay in Mumbai, Neeti Goel and Dharmesh Karmokar, the two entrepreneurs behind DECO, aim to make the restaurant the preferred destination for diners across Goa with the love for authentic, delectable cuisine and a party place at the beach.
DECO is a 140-cover restaurant with an outdoor seating area. The place has large white lounging sofas and an interesting mix of furniture. Car tyre rims have been used to make the base of some of the tables. DECO has a beautiful wooden deck which can be used for parties and as a dance floor, or perhaps a perfect venue for your wedding. DECO strikes a perfect cross between elegance and serenity with a pinch of simplicity and good taste.
Contact: Omega Restobars Pvt Ltd, Sauntawaddo, Baga, Goa 403516
Highway to Marriott Home
The Brotherhood of Bulleteers Motorcycling Consortium (BOBMC), a non-profit club formed by Royal Enfield clubs across India hosts Rider Mania, a two-day event scheduled to take place on January 17th & 18th, 2014. Prem Joseph, the Director of Sales and Marketing, Hyderabad Marriott Hotel & Convention Centre & Courtyard by Marriott, Hyderabad, will be traveling on his Royal Enfield motorbike to all operating Marriott hotels in the country between December 8th – 20th , 2013 and collecting gift-able stay vouchers from the hotels. Prem Joseph will journey across Chandigarh, Delhi Jaipur, Bhopal, Ahmedabad, Mumbai, Pune, Goa, Bangalore, Cochin, Chennai and finally Hyderabad.
At the end of his 6000 km journey, 50% of the vouchers will be auctioned, the proceeds of which will go towards Rising Star Outreach which is fondly called as Marriott Home, an initiative by Marriott Hotels to raise funds for children whose parents are affected by leprosy. The funds raised would be given to Marriott Home by a group of Royal Enfield riders joined by Ankush Sharma, General Manager, Courtyard by Marriott, on his Royal Enfield bike, riding to Marriott Home.
About Marriott Home & Rising Star Outreach
Rising Star Outreach fondly called as Marriott Home shelters the children of people who have been affected with Leprosy. Their mission is to help the Leprosy colonies become thriving, self-sufficient communities. They accomplish this through three major initiatives: Economic rehabilitation through micro-grants; providing medical care through mobile medical clinics; educating children by providing opportunities to become productive citizens of India.
The children there have a school, a community centre, library and playing ground where they spend time with each other studying, playing and growing in a spirit of peace and harmony. The joy they share among themselves is spread over to the associates at Courtyard Chennai who wait for their chance to go and spend time with the children.
Through their association with Marriott Home, the hotel team helps deliver vital services to people affected by leprosy in the nearby Bharathapuram colony. The team works to raise funds for the colony; provide educational opportunities for adults and children, focusing on English instruction and computer literacy; and introduce business training and concepts like micro-credit, which have helped turn the poverty-stricken hamlet into a thriving colony.
For more details log into – http://risingstaroutreach.org/