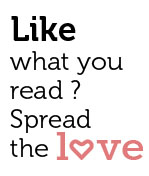 Share
Mathew Gonsalves gets ready for a heade

r

Goa's Star Defender 

At age 36, most footballers hang their boots but Sporting Clube de Goa's Mathew Gonsalves tightens them as he prepares to go all out in every match.

Mathew was a raw talent when scouted from the Mormugao Port Trust football team by Sporting Clube President Peter Vaz. But the defender has transformed himself and is currently enjoying his ninth season with The Flaming Oranje. He has been breathing football since early childhood and hard work and dedication have made him one of Goa's fiercest defenders.

Mathew's journey began early in his schooling days where he represented his village school Our Lady of Remedios High School, Nerul. He didn't take any football training at any academy. Yet that didn't stop him from moving on to the MPT team, where he served one year in 2003-2004, before joining Sporting. Another special honour: He was chosen this year as one of three non-disabled athletes to represent India at the Special Olympics Asia Pacific in Thailand.

Mathew says his dream club is Barcelona, and he idolizes Spanish player Gerard Pique. Mathew's passion won him the Santosh trophy for Goa in 2008.

"Football has given me everything in life," Mathew says. "My inspiration came out for the love of the game and I can't think of myself without football."

 "The people who were instrumental in molding me and inspiring me are coaches Clifford Chukwuma and Oscar Bruzon," Mathew says.

Mathew believes that to develop football at the grassroots level in India, the only solution is to better our performance at the local, national and international levels. Institutes, schools and colleges should build up good infrastructure for athletes.

Mathew says, "I admire and respect club president Peter Vaz, who treats all of us as family, understands our problems and comes with the best solution." Vaz recently started a new football academy in Panjim, enabling upcoming footballers to play in different age group tournaments. After the lads graduate from the academy, they will stand a chance to play for the senior team.

"There is no substitute for hard work; this is my humble advice to youngsters who want to make football their career. Take your practices seriously and give your best in every match," Mathew says.

Mathew speaks frankly about the problems the game faces. "The government doesn't pay much heed to football as we all know," he says.

There's wide agreement that much work needs to be done before India can take its rightful place on the world football stage as the planet's second most populous nation. Fortunately, academies like Peter Vaz's and another venture, the Brasil Football Academy, are beginning to change things right here in Goa.

Here's what Peter Vaz has to say about Matthew: "I have no regrets about scouting Mathew (at the MPT) … He has matured from then with good discipline. No doubt he his short in stature, but through his hard work and dedication he is the most feared defender, by any striker".

Peter concludes by saying, "If Fabio Cannavaro captained Italy at the age of 34, Mathew has captained Sporting Clube at 36". In some ways, he already is Goa's Cannavaro.