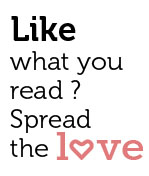 Share
"Massive Vibe Live! is a performance that speaks to the heart of all people, cost it speaks to the power we have to be of benefit to all, store that needs to be recognised."
—Queen Be! Lyricist and Producer of Massive Vibe Live!
Massive Vibe Live!, unhealthy a ground-breaking worldwide concert series using new music, lyrics, visuals and dance to bring about an empowered and peaceful world for all to perform in Arambol at Oshoanic Beach bar on Wednesday 24 February at 7pm.
The international production performs again in Goa one year after their unforgettable 400-person sell-out show at Ash in Arambol in February 2015.
India is the first stop on their Electric & Alive India Tour which has seen 16 concerts to over 10,000 people in Mumbai, Bangalore and Chennai, including headlining for Bollywood's Shaan and opening the Bandra Festival in Mumbai.
The producer Queen Be! composes all the lyrics, and the show is directed by Katharina Raysz.
Queen Be! gathered this team of musicians, artists and professionals with experience in music, film production and the arts from over 8 different countries—all dedicated to bringing about beneficial change in the world.
"Queen Be! has created a very special show with very simple but powerful message: "you are perfect as you are, you be you, you are the shining light of benefit bright!" The music, lyrics, visuals and performance make obvious what is most empowered and peaceful about all people. We are excited to perform in Goa again." says Katharina Raysz, Director.
The tour continues after Bangalore until April 2016 visiting Himachal Pradesh, Delhi, Kolkata.
Note: The corner is a regular space where businesses, entrepreneurs and all others with noteworthy projects can 'strut their stuff'