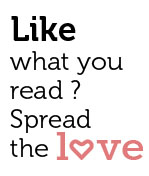 Share
Play: For A Smile To Share
It Can Make A Dramatic Difference, Literally!
Save The Date – Nov. 16 at Menezes Breganza Hall, Panjim – For Another Fabulous Play Performed By The Orphans Of Goa!
Communicare Trust is an NGO dedicated to children and their education. "Communicare" means communication in Latin, and our mission is to educate the underprivileged kids of our state in various means of communication. Among our most notable projects are the plays we put on to teach languages.
In keeping with the pursuit of our mission, in 2013 we started a theatre project to to teach languages, public speaking and drama to children in orphanages across Goa. These orphans often speak only local dialects, with little familiarity with English, Hindi and other languages. Our theatre project gives them a chance to learn languages from across our country as well as from around the world.
The first orphanage to participate in this project was the Care and Compassion home in Altinho, Panjim, Goa. It is run by Prince Aaron Golden and his wife Sujata. We put up a play with the kids from Care and Compassion who served as both actors and stagehands. The play, called "The Mysterious Scholar", was written by Mitalee Bhattacharya and directed by Aftab Khan Farooqui.
The play was performed at the Black Box at Kala Academy in Panjim on the 5th of November 2013. We had Prince Jacob, the director of the Tiatr Academy of Goa, as Chief Guest. The play was very well received by the audience and we received extremely positive feedback about the project and how much good it was doing for these underprivileged kids. The kids themselves were also very excited, saying they really enjoyed themselves and would like to do it again!
The second orphanage to take part in the project was the Bethesda Life Centre in Santa Cruz. The kids performed in a play called "For a Smile to Share", written and directed by Mitalee Bhattacharya, on Children's Day November 14th, 2014. The children all enjoyed themselves through the rehearsals every weekend and had a lot of fun helping out in making props as well as assisting on stage and behind the curtain. We had the Governor of Goa, Mrs. Mridula Sinha as the Chief Guest and Consul General of Portugal in Goa Mr. Rui Carvalho Baceira as the Special Guest for the evening. Once again we received very positive feedback from the audience about the passion and enthusiasm the kids brought to the play, as well as the effect of the project on the education of the kids.
This year, since Communicare Trust is completing 10 years, we are planning to put on a play that encompasses various means of communication, not just the spoken word. Our Trust's mission, as mentioned, is the propagation of communication in all its forms, and we felt this was a fitting way to commemorate 10 years of pursing this mission.
To this end, a group of children are currently working with our very talented Director, Mr. Diniz Sanchez, a reputed Choreographer and Stage Director from Portugal who has generously offered his time to the project, with another compelling script by Mitalee Bhattacharya. The play will be performed at Menezes Braganza Hall in Panjim on the 16th of November of this year. We hope this edition will be an even bigger success than the last two!
Nalini Elvino de Sousa is Manager of Communicare Trust.
Play: The Mysterious Scholar
Nalini
Editor's note: This story is the latest installment of the Goa Streets "Give Back" initiative inviting all those involved in efforts to make Goa and the world a better place to share their vision and accomplishments on our pages. If you are working at an NGO, an orphanage, an animal shelter, a suicide-prevention hotline, a mental health centre, a non-profit school or hospital, or any other institution whose mission is to help ease lives, protect the environment, eradicate poverty and disease, or build a more peaceful world, then our pages are open to you. If you have a worthwhile cause and something to say about it, email us at streets@goastreets.in, or call +917774009156/+917773927153.