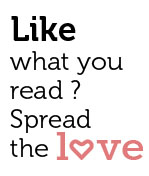 Share
Dance Band and Choral Ensemble Bring Out Two Sides Of This Versatile Musician
In a routine month of music, Marwino Da Costa plays with A26, one of Goa's most successful bands, tadalafil rocking partygoers and wedding guests with hit songs. And in a different setting, in the solemn churches of Goa, he brings a touch of soulful class to every nuptial mass he plays for, with Grace, a choir ensemble.
Marwino, who hails from Curtorim in Salcete, is truly a versatile musician, skilled at playing 16 different instruments from all around the world. That includes the dizi, a Chinese flute and the duduk, a woodwind instrument from Armenia. Marwino, enchanted with the sounds of these and numerous other instruments from around the world, is on a mission to learn as many instruments as he can from his travels.
"When I was listening to one of Yanni's compositions, I heard the sound of the duduk and I fell in love with it," explains Marwino. "I was dying to recreate it. When my musician friend Vince Costa went to France for a workshop where different countries were presenting their instruments, he met a famous duduk player. Vince told him about me and that I wanted to buy the duduk. The duduk player was so happy to hear that someone in India wanted to learn the duduk, he just gave Vince one for me."
So how did Marwino get initiated into music? Well, it's Goa, after all, and Marwino's family has been into music for many generations. His great-grandfather Ligorio Da Costa was a bassist and composer of the mando song 'Tambde Rosa' that has been sung for over a century now at Goan parties and barbeques. And while Marwino's grandfather and father were established bassists as well, Marwino never saw himself as a bassist when he was young. He started going for violin classes as a child but had to quit as he was allergic to rosin – the resin used for the bow of the violin. After that, he signed up for classical guitar classes at Kala Academy, but their entire batch had to discontinue as the teacher resigned. At this point, in 2006, Marwino was taken up by a German teacher Suzanne, who used to teach the concert flute, and so he signed up to learn it.
Meanwhile, one of his friends was searching high and low for a bass player, and lucking out every time. He told Marwino, "Arre, you play the guitar, and I have a bass guitar. Why don't you give it a try?" And so, Marwino found himself with a bass guitar around his shoulders, with only his heart to rely on for the melody, as he had never played bass before. From there on, he began playing bass in bands and is currently the bassist and part-time flautist for Goa's A26.

But Marwino says his life as a musician started far from a concert or wedding band. In the beginning he was solely into Gospel music. Back then, he was a part of Faith, an established Gospel band. While in Faith, he and a couple of his mates came together as a choir for a friend's wedding. Since their voices blended well, and they already had a connection, they decided to sing for more friends' weddings. Slowly bookings came in, and they started taking themselves more seriously. And that is how Grace –The Band, came to be formed.
For Marwino, playing in the Grace choir and performing with A26, bring out two different sides of him. With A26, he's mostly on the bass, with a little flute, whereas with Grace he can fully explore his musical capabilities, and experiment with all the woodwind instruments he knows. Marwino also teaches music at his home in Curtorim.
So what would life for Marwino have been like if he hadn't followed his musical dream? Marwino laughs, "I don't think there was another path for me. Right from my college days when I was studying Civil Engineering, my teachers used to ask me why I was wasting my time studying that, when my heart lay in music. Every day in the canteen, my friends and I would play and sing." Marwino is excited that he gets to perform with popular artists like Shaan. A26 even opened for the MLTR concert in December last year.
"Bryan Adams is hopefully going to be here this December, and if we're lucky, we'll get to open for him as well." Yes, I'm sure Adams would be thrilled to hear the A26 rendition of 'Summer of 69' where Marwino plays the flute for the intro.
Back home in Curtorim, I don't think there's anyone who doesn't know Marwino. There'll be at least a dozen people willing to direct you to his place, if you ask for "Marwino- who plays the flute and teaches music."
———–