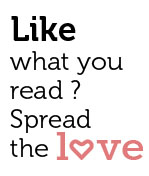 Share
Aim to introduce luxury fashion in Goa
After satiating the wardrobe appetite of the rich and famous, the granddaughter of Raja Dhanrajgir of Hyderabad and former Miss India, Sabita Dhanrajgir Umrigar and her daughter Zara along with her husband Neville take pride in launching their exclusive stores at the Goa Marriott Resort and Spa which will house three unique and prestigious brands, thus bringing you the finest and highest quality products in the market.
The mother-daughter designer duo of Sabita Dhanrajgir Umrigar and Zara Umrigar has carved a niche for themselves among the who's who of the Indian fashion world. Sabita, once the face of numerous television commercials and the winner of the coveted Miss India 1978, has an exquisite collection of sarees in chiffon and georgette with intense and intricate hand embroidery with sequins, pearls and Swarovski crystals. Her daughter Zara on the other hand, has a more contemporary collection; a mélange of regal grace with overtones of funk. Her collection consists of short dresses as well as gowns with embellishments along the neckline and waist. While she experimented with stretch net and chiffons, her colours are bolder and stronger.
Also debuting in Goa is Christina, launched by Anutha and Zahan Umrigar. Christina is a classy boutique with a strong presence in Mumbai, Delhi, and Bangalore, that specializes in exquisite silk blouses and shirts, scarves, ties, dupattas(long, thin scarves for draping), and silk-edge purses and wallets.
What the above description fails to mention is that ''Christina'' the Boutique is more than a place to shop. It's a way of life for the fashionable desi, NRI and foreigners worldwide. Today, the crisp warm boutique has become a symbol of global success in its pursuit of excellence. Since its inception in 1990 Christina boutiques have been sprouting throughout India with outlets in Mumbai, Delhi, and Pune. Now as the company looks to Goa, Christina is poised to take the markets by storm with its savvy products and eye catching details.
Speaking about the launch of the store, Zara says that she will be bringing an exclusive collection to Goa along with parts of her collection which are displayed in Mumbai. "Our aim is really to introduce something different to the market in Goa. There has been a void in the market for luxury fashion and brands, so it will be interesting to see how people here respond to the new store. We want to spread awareness about our brand as well, especially in a place like Goa that has weddings all year round, and a lack of places to go buy wedding outfits… be it gowns or Indian wear. We have a lot of people from Goa coming to us in Bombay, so we thought, why not bring our store to them" she adds.
Note: The corner is a regular space where businesses, entrepreneurs and all others with noteworthy projects can 'strut their stuff'.