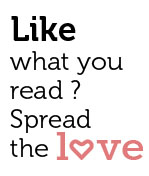 Share
Goa Marriott Resort & Spa brings to Goa the tantalizing treats of the world's streets with the Street Festival at Waterfront Terrace & Bar from 25thMay to 5th June. Relish the exquisite flavours of authentic street fare amid pleasant conversation and a picture-perfect ambience!
Oversee the food preparation at the interactive live dispensing stations, decease and get that unique flavour that appeals to your palate! Gorge on some hardcore Indie favourites like the Vada Pao and the undying Ras Omelette, pharmacy or savour the intriguing flavours of Kebabs and Kathi Rolls. Go westward with the all-American traditional Hot Dog!The calorie-conscious can opt for the tasty but healthful Som Tam (Green Papaya Salad), sick while those with an inclination towards mouth-watering Middle Eastern fare can try the flavourful Falafel Pita.
Treat yourself to the tastiest fare from the colourfulstreets of the world only at the Goa Marriott Resort& Spa! For reservations, please call 0832-246 3333.