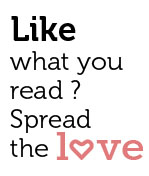 Share
Where has all the money gone ?
Astrophysicists have a term for a celestial object that sucks up everything – a black hole. It's a star that has collapsed onto itself and whose gravity is so strong that even light cannot escape from it.
That's pretty much what the Indian on the street thinks the Swiss banks represent – sucking up liquidity from the Indian economy never to be recovered, money that has been collected in the form of bribes and other corruption. And with the government's recent announcement before the Supreme Court revealing names of those who were prosecuted for evading tax and storing money in offshore accounts, the clamour for a public flogging of those individuals has grown louder.
For Goa, patient the first name that came up is that of Radha Timblo – the managing director of Timblo Enterprises and Timblo Private Limited (TPL), which operate under Satish Timblo Group of Companies. (Not to be confused with the Fomento group or the Sociedade Timblo Irmão Limitada, run by separate branches of the Timblo family tree).
For as much of the attention it received, Timblo's case is nothing new. According to an NDTV report, between May 2006 and March 2008, Timblo Private Limited had exported to China iron ore worth Rs. 40.86 crore ordered by a Japanese buyer. According to a Reserve Bank of India (RBI) investigation, which the report quotes, the ore was dispatched in five consignments and each were "undervalued by Rs. 20.34 crore".
This amount was stashed in an account at the Wing Hang Bank in Hong Kong, according to the reports. Facing a criminal investigation by the Enforcement Directorate, the Timblo company decided to own up and pay a penalty. The family, which runs a Goa-based mining firm, had pleaded guilty before the central bank, the Reserve Bank of India, last year and was let off with a fine of Rs. 3.37 crore.
It's a matter of debate whether the money has been "whitened" by the guilty plea and the fine. What's not a matter of debate is that what was kept by the family far exceeded any fine.
Like the bikini analogy, what the central government has revealed is crucial, but what it has kept covered is even more crucial. According to Justice M B Shah, who heads the Supreme Court appointed Special Investigation Team (SIT) to look into the black money episode, the list of 670 odd names submitted before the team were already in its possession. Understanding who has been left out requires further investigation.
Despite much chest thumping, the Modi government's efforts till date to bring back black money seem no different than that of the previous government. That's in stark contrast to the tall claims of bringing all the money back within 100 days.
The current list is only that of Indians who hold or held money in HSBC's Geneva branch. That's a drop in the ocean among the plethora of Swiss banks that are in existence.
What, however, should concern Goans in particular is the fact that a lot of the profits earned from mining have leaked out of the state. The Goan economy would surely get a much needed boost if these funds could somehow be returned. But don't hold your breath waiting for that to happen.
Between 2004 and 2012, 282 million tonnes of ore were exported from Goa valued at ?87,748 crore. These are official figures. If one were to assume that it wasn't just Radha Timblo among the many Goan ore exporters who were undervaluing receipts, while in reality receiving much more unaccounted cash, it would mean a serious 'black hole' sucking up money that should have been flowing into Goa.
Even if the official numbers are true (a VERY big if), and assuming that the companies spent  ?33,914 crore in extraction, transport and other expenses (as calculated by the Goa Foundation) and another ?19,065 crore in the form of export duty, mining companies were still earning hefty profits.
A lot of this money is believed to be parked abroad. So it came as little surprise that five Goans, three of them miners, figured in the global list of individuals and firms who hold offshore accounts in international tax havens, released by the International Consortium of Investigative Journalists (ICIJ) in June last year.
The names include that of Govindraj Sinai Dempo, the son-in-law of former Goa Chief Minister Digambar Kamat.  The journalists' report alleges Govindraj has opened six offshore accounts in the name of Eden Point Worldwide, Ocean Pines Ventures, Execorp Limited, Portcullis Trustnet (BVI) Limited, Tortola British Virgin Islands and UBS AG Singapore.
In the list released by the journalists, Ambar Timblo, scion of the Timblo mining family, which runs the Fomento group, has been named as having three offshore accounts. Another Goan identified as Sanjay Vijay Singh Shinde was named as having offshore accounts in the British Virgin Islands as well as Singapore.
Two other names showing up had their addresses as Dempo House, and the Salgaocars in Vasco also cropped up in the list released.
Goa Foundation Executive Director Claude Alvares believes that all this is a serious loss for Goa.  Alvares is championing the cause of setting up a permanent fund for the proceeds of mining. He believes that instead of the money being allowed to be parked abroad or perhaps under the mattresses of mine owners, it should be kept in a permanent fund maintained by the people, with only the interest of the fund allowed to be used by future generations for the welfare of the state's populace (not unlike what Norway does with its oil proceeds). Miners, for their part, would be allowed a "legitimate" profit of 20% instead of the 60% they earned before the ban.
Given the volumes of ore lying stacked in the state and under the ground, the fund could be as large as Rs 80,000 crore, the interest of which will support state welfare expenses for generations to come.
Data from the Swiss national bank shows that Indian holdings in Swiss banks peaked in 2006 when they stood at Rs 41,000 crore as opposed to 2013 when it was only 13,000 crore. Where did the rest of the money go? Financial analysts believe the money may have returned to India as white money through a process called round tripping or perhaps been moved to other tax havens or invested in real estate and other sectors, both in India and abroad.
Tracking the movement of black money is no easy task. And getting it back is even harder. Modi seems to think it's possible, however. If India achieves a better, more transparent government, and resumes high economic growth, the problem might then begin to sort itself out. In such an environment, bringing money back to India might just be in the interest of even the black marketeers.