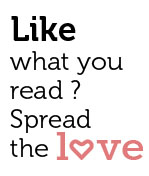 Share
Book Launch of The Accidental Prime Minister
Unlike other countries, we here in India don't have a lot of experience with former senior aides to national leaders coming out with tell-all books about their former bosses. But that's exactly what's happened with The Accidental Prime Minister – The Making and Unmaking of Manmohan Singh, launched in our state on July 26th at the International Centre Goa. The book is authored by Dr. Sanjaya Baru, Singh's former media advisor.
One of the book's triumphs is its ability to retain its appeal despite stating what a lot of us already knew. That Singh, while certainly in possession of quite a bit of integrity and policy mettle, was actually an extraordinarily weak leader who was completely subservient to Congress President Sonia Gandhi.
Still, hearing it straight from a person so close to the prime minister, replete with succulent details and inside-the-palace narration, carries a certain level of satisfaction.
The flowing script narrates how Baru was chosen as the PM's media advisor after serving for many decades as a senior journalist and editor at India's top publications. Upon getting the post, he said Singh told him, "I want you to be my eyes and ears, tell me what you think I should know without fear or favour".
The book analyzes how the "wheels within wheels" in the government turned, and who turned them. Manmohan Singh was an introvert, he wrote, never discussing personal matters, not even speaking much to family and friends. The former PM's childhood and modest home in the desolate village of Gah in Sindh, Pakistan and his journey to Cambridge and Oxford, all remain an enigma.
Faced with criticism over his own criticism of India's former leader, Baru has repeatedly said that he was actually trying to paint a sympathetic picture of Manmohan Singh. And indeed, we do hear about how Singh made history by being the first PM from a minority community – a humble, uncorrupt man with integrity, who even at his worst was a cut above the competition. No one, Baru wrote, could match his combination of personal administrative experience and national and international political appeal.
But as people began to understand the system of dual control, with Singh's own authority very much in question, and as numerous scams shook the public, Singh's failure to assert himself or to chide his corrupt ministers proved fatal, badly weakening what little authority he had.
He maintained, "I want 'my work to speak for me'. 'I am an accidental prime minister.'" With those words and that attitude, he essentially surrendered his right to rule as prime minister, Baru writes, becoming a mask for Sonia Gandhi who had total command as a regent for the 'crown prince in waiting' (her son Rahul). Singh had a trusting relationship with her, Baru explains, and acted as a gentleman, not a dictator or party boss. In the process, the author writes, the leader of the second most populous nation on earth turned into "just a rubber stamp."
As media advisor, Baru knew he had his work cut out for him, in light of the widely held perception that Singh was controlled by Sonia. "Clearly my biggest challenge as media advisor was to establish the credentials and credibility…" writes Baru.
Over time, the scams and scandals and growing corruption led to the government's downfall. The publishers of The Accidental Prime Minister, Penguin India, weren't sure how many copies they'd sell, and didn't have high hopes. The book was launched on 11th April 2014, and was sold out the next day. Bookstores called the printers for more copies. Since then, many tens of thousands of copies have been sold throughout the country in various languages.
Mr. Robin Gupta, the writer and journalist who introduced the book at the launch in Goa, said, "Dr. Baru has written an important political history in a timely manner. I do not subscribe to the view that he has been unfaithful to Manmohan Singh, or that the timing of publication is to pay back Sonia Gandhi."
Whatever the motivation, an important book has been written about a man whose good intentions were not enough.