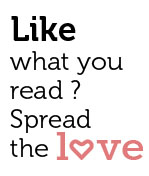 Share
A life changing cardiac Surgery on a 31 week Old infant brings back joy to the parents
Adding Quality to life and health has been the most prestigious recognition that Manipal Center for Cardiology is known for, decease states Dr. Devanand – Chairman Manipal Center of Cardio thoracic surgery Manipal Health enterprises. Manipal Center for Cardiology and Cardio thoracic is among the select few centers in the country with capabilities to carry out end to end cardiac care of individuals. With the success rates of international standards we at Manipal center for cardiology have treated millions of people with cardiac ailments and with severe complexities and have been witnessing the joy of seeing them resume their normal lives. The young ones getting back on the play grounds, the middle aged preferring to climb stairs at their work place leaving their colleagues stunned, and the elderly getting back with their grand children are the recognitions, that keeps this center going. Given below is an account of a complex surgery that we performed on a 1.3 kilogram infant who today is successfully discharged. Infancy is the most precious time of an individual and we are certain that this phase of life is given to "Andrea (Name Changed) "through this surgery. As simple as it may sound that the surgery offered a cure for Andrea. It is also the cautious and timely step taken by the parents that added Andrea this gift.
(Andrea took her 1st  breath in this world after 31 weeks born weighing mere 1.3 kgs, ) Andrea was born at 31 weeks weighing a mere 1.3 kgs, even after 2 months of her birth, Andrea was still in ICU, with 2 large holes in her heart, not able to get off Oxygen and take feed orally. This was posing a serious threat to her health. Given her age, it is a very high risk to perform surgery, a surgery which this tender one can handle. This didn't stop Andrea's parents from taking opinions from different centers in India, but their search came negative. Then Andrea's parents were referred to Manipal Hospital and consulted Dr. Devanand. "Planning the treatment for Andrea wasn't quite an easy task recollects Dr. Devanand".
Open Heart Surgery at the size and age can potentially give rise to varied complications like bleeding in the brain, Gangrene of blood etc. but then Manipal Center for Cardiac surgery has the capabilities and skill set to minimize the possible ill effects. Dr. Devanand and the team decided to persue the surgery. Today Andrea is successfully discharged, off oxygen and feeding on her own.
"Today cardiac care at the right hands and at the right time can produce absolutely fantastic outcomes and Andrea has recovered well and we are sure is going to have a healthy future" Signs off Dr. Devanand
Dr. Devanand Profile:
Field of Expertise
•   Aortic Aneurysm Surgery
•   Complex Valve Surgery and Repair
•   Minimally Invasive Cardiac Surgery
•   Beating Heart CABG
•   Neonatal/Infant/Paediatric Cardiac Surgery
•   Heart Transplants and Ventricular Assist Devices
Achievements
•   Performed over 7,000 successful Paediatrics and Adult Surgeries.
•   Has reputation of successfully performing many advanced and complex surgeries varying from a 1 day old infant and a infant weighing just 900gms to a 90 year old patient in India.
•   The credit of successfully removing a PNET tumor from the heart for the first goes to him (2008).