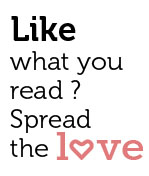 Share
Goa Marriott Resort & Spa is delighted to introduce areinvented menu at Waterfront Terrace and Bar! An array of new dishes, for sale personally selected by executive chef Anupam Gulati and his culinary team, cure await you at the allday dining restaurant.Put together after months of brainstorming and taste tests, cost  the new menu introduces a multitude of contemporary additions, while retaining many of the classic favouritesthat are loved by guests.
Journey through Italy as you sample the Classic Homemade Ravioli and the Saffron Shrimp Risotto,or dig into the flavoursomePescatore (Seafood) Pizza! Travel east for some sensationalThai Grilled Prawns, cooked to perfection. Something light in the form of Smoked Salmon with Capers; or go back to the meaty basics with the Chargrilled Tenderloin Steak with Blue Cheese Cream and Jacket Potatoes.
Better yet, savoura twist on India's own lip-smacking cuisine including Bombay Masala Toasties, the irresistible Roti PeBoti, the RajasthaniMurghKeSooleyor theAmritsariTawaGosht.Of course, not forgetting some authentic Goan cuisine additions like the Mutton Vindalooand the MoogachiGathi! Culminate this grand dining experience with innovativedesserts like the PistaNarangiGulabJamun and theChocolate Cointreau Mousse with Salted Popcorn.
Experience the splendid intertwining of the familiar and the novelonly at the Goa Marriott Resort & Spa! For reservations, please call 0832- 2463333.
'Note: The corner is a regular space where businesses, entrepreneurs and all others with noteworthy projects can 'strut their stuff"