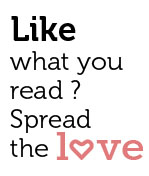 Share
Manipal Hospital Goa has opened the state's largest private hospital with over 33 specialities covering major medical requirements in Dona Paula, Goa. The Manipal hospital chain has treated over 30,000 international patients in the last few years. Patients from all over the world have been treated for varied surgeries.
Manipal Hospital Goa is a 235 bedded super speciality Hospital. Some of the key specialities are Cosmetic surgery, Orthopaedics, spine treatments, nephrology, oncology, gastro-enterology, women and child care, paediatrics and dentistry.
It has an ICU and an Emergency unit to cater to all kinds of trauma and casualties. It conducts about 1,800 surgeries a year. The qualified & experienced medical professionals are ably assisted by dedicated paramedic and nursing staff who have undergone specialized training at the Tertiary hospitals of the group.
Travellers coming into Goa today are categorized into three major types, depending on their health needs:
w  Elective Travellers – Travellers who come to Goa for a holiday and choose elective procedures like Dental, Cosmetic and health checks with reputed hospitals in Goa. They belong to the health conscious segment that understands and appreciates the high quality care available in Goa; they are able to compare the price benefit that they gain by doing a procedure here as against in their home country. This segment looks for best Quality and cost effective treatment options.
w  Typical tourists on vacation who come to enjoy Goa for a couple of weeks. Their search on Goan healthcare is limited to availability of healthcare facilities in case of an unforeseen situation. This segment looks for health coverage hooked up to their international insurances to give them cashless and quality emergency service.
w  Medical value travellers – Travellers who come to Goa primarily for surgeries and procedures. This is one of the fastest growing segments in Goa.
Manipal Hospital with its expertise among the international patients has carefully factored in all tourist-related requirements to ensure that the international travellers have a good experience. Manipal Hospital's International Patient Care Center has the following:
w  Entire spectrum of cosmetic surgeries with best outcomes and international standard care.
w  Preventive health packages that allow one to keep track of one's health even when one is on a holiday.
w  State of the art trauma and emergency care for any medical needs that may arise during one's holiday.
The success rates and the quality of Manipal hospital are well known. Thousands of international patients have placed their trust in Manipal. The health check up packages that Manipal has launched have end to end service for varied ages and for both sexes.
Manipal treated over 7000 international patients last year alone. These patients had come for Hip and Knee Replacements, Oncology treatments, Cosmetic surgery, cardio thoracic surgery and weight loss surgeries, among others.
A majority of patients coming to Manipal Hospital are from the Middle East, Africa, Norway, USA, Canada, Australia, Russia and other former Soviet nations. These patients are assisted with registration, appointments, accommodation, visas, foreign exchange, visa extension and other concierge needs. In short, international patients have a hassle-free medical experience at Manipal, a world-class facility with a fantastic track record.