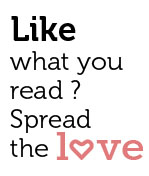 Share
The Verandah, a contemporary, yet elegant restaurant at Grand Hyatt Goa is now ready for its second innings as the new Seafood restaurant in order to improve your Goan experience. The main purpose for doing so is to deliver an ambiance, service and cuisine that speaks of who we are and where we are located.
The restaurant serves the catch of the day and seafood specialties served in a relaxed and elegant ambiance.
Chef Shane O'Neill, Our Executive Chef, Chef Narasinh Kamath Our Chef de Cuisine and their team of culinary experts have worked hard to put together a menu that uses local seafood varietals and international specialties like oysters, lobsters, shellfish to present a menu that is prepared with the freshest of ingredients and perfect preparation methods to dish out Signature meals that have international flair and local appeal.
Enjoy a robust and varied selection of fish and shellfish hand selected from the top catches of the day. Or indulge in our critically acclaimed aged steaks done to perfection. Complemented, of course, by the ideal wine pairing, and completed with irresistible side dishes and desserts. All presented to you by a gracious, professional staff eager to serve.
With an eye for detail and a distinct fervour to achieve perfection, Chef Narasinh Kamath has designed the elaborate sea food menu that includes signature dishes like The Bambolim Bay Platter, Grilled Scallops with Cashew Feni sorbet. For all those who are not seafood enthusiasts, we also have a non seafood menu with select vegetarian preparation announced as"We're sorry you don't like fish', menu.
The kitchen works hard to individually select the best of all products, and to create a menu that best takes advantage of the designs and whims of nature and the seasons. Guests must put their trust in Narasinh's hands for a truly memorable tasting menu that is seasonal and spontaneous.
About Grand Hyatt Goa
Grand Hyatt Goa is conveniently located 7 km (4.3 miles) from the capital of Panaji.  The hotel is an enchanting destination resort and spa inspired by a 17th century Indo-Portuguese palace spread across 28 acres of lush landscape and serene tropical gardens that roll down to the bay.  Set along the calm waters of Bambolim Bay in Northern Goa, this contemporary palace features 314 grand rooms and magnificent suites.  Most rooms offer panoramic sea views and magical sunsets from their oversized balconies.  Grand Hyatt Goa has been honored with some of the most prestigious awards in the hotel and Hospitality space, including;
w 2013 Best Luxury Family Hotel – World Luxury Hotel Awards
w 2012 Best New Hotel – Conde Nast Traveller (US) Hot List
w 2012 Shamana Spa – Best New Spa – Conde Nast Traveller (US) Hot List
w 2012 Favourite New Hotel India (#1) – Conde Nast Traveller India Readers' Travel Awards
w 2012 Best New Hotel (#1) – Travel + Leisure India's Best Awards
w 2012 Best New Resort Spa (#1) – asiaSpa India Awards
Visit: https://www.facebook.com/GrandHyattGoa |http://goa.grand.hyatt.com