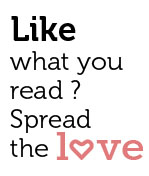 Share
Charlane Pereira e Rebello
How I earned my PhD
Yes, price I have finally done it, pharm achieved what I had started out about seven years back, pharm a doctoral degree in Psychology at University of Mumbai. To some, a degree is just another feather in the cap; to others it is a prestige issue, and to others, a means of livelihood. To me, it is a spiritual, mental and physical triumph.
What I thought would be a rewarding albeit challenging educational journey became a struggle unlike any I had ever known. Illness, job loss and the pressures of society often made my goal seem out of reach – and there were times when I wasn't sure I'd be able to make it through another day, let alone become a doctor.
I was a temporary faculty member in a college in Goa, when I put forth my research proposal to Mumbai University which, unlike other institutions, accepts students on the basis of what they propose to study. Most don't make the cut. But for me the first hurdle was over. I had managed to secure a doctoral seat.
I didn't have any Godfathers along the way nor did I want them. Along with my studies, I was holding down a non-regularized teaching job, which meant I had to put in more than my share of duties to secure a teaching contract for the next academic year.
It was a herculean task to manage both studies and a full-time academic workload. And even more so since my doctoral course was in a different state. I would manage to squeeze some time during summer breaks or winter vacations or other public holidays for a quick consultation with my guide in Mumbai.
Regularized faculty members have an advantage when they pursue a doctorate. Armed with a paid leave, they can focus on completion of their course. No work hassles. I had no such luxury, and I was financing my own studies.
Though my parents did offer to help, I politely declined. I said to my parents, "You have financed my previous studies. I need to do this by myself."
My parents understood my need to be independent in my journey of self-exploration that in the end would teach me a lot more than the doctoral course itself. A journey that taught me the importance of patience, discipline, hard work, commitment, perseverance, and a never-say-die attitude – despite the crushing challenges that came hurtling my way.
Diagnosed with a serious voice condition (an occupational hazard of teaching), I had to undergo surgery. I felt I had no choice but to return to work, even if it exacerbated my condition. I was determined. My passion wouldn't let me give up what I truly loved, though God perhaps had other plans for me.
When I was halfway through my doctoral course in 2010, I developed a slipped disc, which incapacitated me for four months. I couldn't walk nor see to my own grooming needs without the aid of my mom. Intensive physiotherapy sessions coupled with numerous opinions from orthopedics and neurosurgeons finally saw me walking on my two feet once more (though with a careful regimen of spinal exercises and cautious living to avoid straining my back).
The voice problem raised its ugly head once again, immediately after I recovered from the slipped disc. This time I was compelled to give up teaching on health grounds despite my love for the profession.
That wasn't easy to digest. A job loss! A doctoral degree yet to see its completion! A health condition that can make life difficult even for someone with an indomitable spirit! And face a social stigma that 'All women have to be married by late twenties at least.' Or be bombarded with questions like 'Aren't you getting married? What are you waiting for? Do you really need to study so much?' 'All girls of your age are married and having babies.'
These are questions a woman like me – modern in outlook but surrounded by many traditionalists – find hard to take. How can I make them understand that there is more to life than getting married and making babies!
My parents were my support throughout my life. A source of inspiration, courage, a torch that guided me as I chased many dreams… The wise ones who gave me utmost freedom to explore my options in academics and career, and to find the man of my dreams. Not once did they pressurize me to follow society's conventions.
With more time on my hands to concentrate on my doctoral degree, I was able to submit my thesis last year, a study exploring the psychological benefits of leisure. And then in the midst of all this, I saw the silver lining behind the dark clouds. I met a man who could match wits equally with me (or perhaps even a rung higher in his intellectual prowess!).
Last April I walked down the aisle with Savio, mouthing the words, 'I do.' To call the moment 'joyous' would not do it justice, for the feeling we had was beyond words. Yet the celebrations were short-lived, as my PhD exams still had to be tackled. Not long after the wedding, I was sitting with books sprawled across all possible sofa chairs and tables, preparing for my viva-voce examination (PhD orals) scheduled in August 2013.
I had to manage studies and household chores, the latter domain not exactly matching my forte! Savio was very supportive during this period. He accompanied me to Mumbai to answer the grand finale. It was a victory! All those efforts paid off….  Yes, I got my degree and a man I love.
Savio was one of the many research participants for my PhD and the rest is written in the pages of our history.