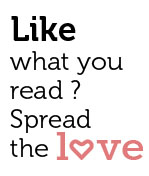 Share
Streets goes undercover to unearth the truth behind the magic men
 .
Once in a while the newspapers in Goa tell us of infant children who are abducted by unknown persons. Where do they go, sick what happens of them, no one knows. But more than a few Goans believe that young children are often kidnapped to be used as human sacrifices in Tantric rituals.
Of course there is no evidence to back up any of these terrifying rumours. Yet that's almost beside the point – as in our part of the world reality is often no more important than the perception of reality.
We are a superstitious country and people. And that includes us Goans too. We may exhibit a veneer of modernity, but that doesn't keep us from bowing to the power of the stars, gemstones and tantra-mantras?those supposedly magical incantations that bring power to the users. Sure, you'd be hard pressed to find an actual human sacrifice in Goa. But many are not averse to rings, amulets, voodoo chants and even animal sacrifices.
To be sure, many of the so-called 'experts' in the business are actually quacks who offer quick-fix solutions to the gullible, offering to solve in hours what could not be fixed in years through more conventional methods. Often people get to know about these folks through word of mouth, though many advertise in newspapers. One such individual, let us call him Tantra Mantra Samrat Ahmed Khan advertises regularly in Goan newspapers and claims to be a 'Black Magic specialist'.
I called him up for an appointment on the number given in the advertisement. The man who answered the phone told me I would have to come and meet him in person if I wanted to know of the various things he could do for me. The consultation fee, he said, would be Rs 100. So I made an appointment and was told to come to Mala in Panjim, near the Bharat Petroleum petrol pump, and give a call. I arrived there at the appointed hour. When I called him up, I was told to enter the lane next to the pump where he would be waiting for me, in white pants and pink shirt.
Sure enough he was there and escorted me through an alleyway to an apartment building and up three flights to a flat. After leaving my footwear at the entrance, I entered a waiting room which had a big wash basin at the other end. The escort, who turned out to be the man who had answered my call, then entered another room through a door and popped out back in a few seconds. "You can go in," he said.
On entering there was Tantra Mantra Samrat Ahmed Khan seated behind a small table on the ground. Although the windows let in sunlight, a red bulb on the wall gave him an eerie look. He looked well groomed, with a full beard and hypnotic eyes. Burning incense sticks gave off their smell and lined up next to him on one side against the wall were various small bottles of what looked like herbs and magical substances. There were embroidered drapes behind and around him, giving the setting the look of an altar or pooja room. A big bed occupied the rest of the room.
First he started asking questions. "What is your name?" I told him. Next, from where? I told him. What did I do for a living? All the while he was doing something inside the table, probably writing down what I said. Finally he asked me, "What is your problem?" Property problem, I told him, and gave a brief description of the fictitious issue. "Put Rs 100 in the tray," he directed. I did so. There were already a few hundred rupees in the tray. The consultation fee.
More doodling inside the table which was covered with a black cloth, while he asked me about the other persons – enemies – involved. Then he gave me a piercing look and said, very convincingly, "Your problem can be solved." How? I asked. "It will cost you Rs 3,100," he said. I would have to give him a photo of the 'enemies'. I didn't have a photo, I told him. No problem, then, he said, we can also do it without the photo. And what would he do then? "I will do a pooja such that they will give you your property immediately."
Was he sure that would happen? What if they didn't give me the property? Instantly the Tantra Mantra Samrat flared up, and for a moment I was scared he would cast an evil spell on me, making me vanish into thin air right there and then. 'What do you mean I am sure!" he thundered. "Of course it will happen." When could it be done? "It can be done today itself," he said.
Looking for an escape route, I told him I would get back to him after a couple of days. I would have to consult my partner and also come with the money. "You can give me whatever money you have and we can do the pooja today," he told me. No, no, I told him, not today. After more small talk about what exactly the pooja was and why it would cost Rs 3,100, I bade him farewell. In the next room the escort, grinning slyly now, opened the front door and let me out.
It was a similar experience when I called and met two more 'Tantra Mantra' specialists. The consultation fee was similar. Yes, they could solve the problem, yes, they could do it immediately. I didn't have the nerve to ask them if it was a money-back guarantee. People who have actually availed of their services say one pooja can lead to another, with the ingredients getting more and more nasty (like urine and excrement), eventually leading to animal sacrifices if the objective was to kill your enemy.
One person from Mayem who has been dabbling with these Tantra Mantra experts says astrology plays a big part if you want things to work out, as they seem to have for him. "Your stars have to match with their stars," he says. And then comes the tricky part – your enemy may also be using the services of a Tantra Mantra specialist! Then it becomes a whole new ball game and the money you spend on these guys also rises exponentially, as your Tantric expert blocks the evil spells coming from the opposite camp and hurls suitably more evil spells back at the enemy.
This is also where the sacred charms and amulets come in. A top Panjim-based lawyer found himself ensnared in just such a scenario. Nothing was going right for him and he was losing all the important cases. Finally, he met a holy man while on a pilgrimage. The solution, according to the 'sage', was to do some poojas, wear certain charms as rings on certain fingers and around his neck, and also to place some of them around his office. Again, we might ask
the question, what matters more: reality or the perception of reality? In this lawyer's case, perhaps the answer doesn't matter. He now runs a hugely successful practice.
/
/
/