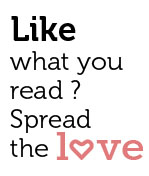 Share
Rani
If it happens, there are solutions in Goa (though not many)
If you're a pet owner, it's bound to happen eventually. Your pet gets hurt or turns gravely ill in the middle of the night. Major cities across the world have 24-hour animal hospitals that operate pretty much like any other hospital, except with patients who sport fur, tails and floppy ears. What about here in Goa?
Well, there's good news and bad news. In most places in the state, it's not easy to find off-hour medical care for pets in need. Our research came up with just a handful of veterinarians who offer round-the-clock service. In many cases, it's a matter of developing a relationship with your day-time vet, cajoling a mobile or home number from them, and hoping a frantic midnight call will be answered.
The good news is that yes, lots of animals are in fact being treated when they are in need, no matter the hour.
While a small number of vets will come to your residence to check your pet, most likely you will have to take the pet to the veterinarian's residence. Most pet owners simply stay put till the morning and then take their pet to the vet – which can be fatal, as Rajesh, a resident of Calangute, realized last week.  His pet dog, which he had rescued from the streets about a year ago, started vomiting in the middle of the night, waking him up. Thinking it would be alright by morning, he went back to sleep. When he woke up in the morning, the dog was dead. Stunned, he simply buried him.
Astrid Almeida, director of the International Animal Rescue (IARC) centre in Assagao, one of the better animal care facilities in Goa, says, "About half the veterinarians in Goa are women and they don't work in the nights or even take calls unless they're familiar with the person. That's because nobody can guarantee protection to the women. How do you know it's a genuine call? They can't go out at night."
So generally only male veterinarians take calls in the night and not many of them. A majority of the vets who care for pets are women, while most of Goa's male vets deal with farm animals.
IARC is one of the few organizations which has an animal ambulance, but it's only available in the day, not at night, and it is only used for strays, not pets – pet owners have to do their own transportation. Plus it's only available in the coastal areas. When contacted, the State government's Directorate of Animal Husbandry and Veterinary Services said that they are in the process of procuring some vehicles to be used as ambulances for animals, but they haven't got any yet. None of the veterinarians have an ambulance.
Even the Goa government's Animal Husbandry Department's veterinary clinics which are spread all over the state, stay open only during the day, though if you work out a good relationship with the staff, they are at times most willing to come and help at odd hours.
Mapusa-based Dr Sacheen Bhosale is one of the rare veterinarians who make night emergency calls for animals, but only within Bardez and surrounding areas if he knows the pet owner. "Night emergency calls have technical problems, how does one pay the workers, and you can't have women, etc. We work seven days a week, so you have to schedule the staff, there are time management issues," he says. In the last one month he's made around 10 night-time emergency visits.
"Most of the emergency night cases I get are because of snake bites, poisoning, accidents and during the monsoon electric shocks. Sometimes we have to bear the brunt of the people because we might be attending to one call and get another call from a place far away which we cannot rush to immediately. I've been abused many times for not responding fast enough, but we try and explain the situation to the pet owner," says Dr Bhosle, whose wife Aparijita is also a vet.
Recently Nilesh Shetgaonkar, who serves as the administrative backbone at Goa Streets, found an abandoned puppy in the middle of a road in Mapusa. The two-month-old female mixed breed was lethargic and suffered from a bloated stomach. The animal, newly named Rani, spent several days in the Streets office in Sangolda, with staffer Kunda Salkar taking her home in the evenings. At first Rani spent her time in the office hiding behind a refrigerator. But within days she started coming out of her shell and warming up to human contact, though she remained somewhat listless. One night at Kunda's house she started vomiting profusely, and none of the staff could locate a vet available at 2 am, despite a round of phone calls involving half a dozen people. By morning, Rani was dead. It was her story that prompted Streets to write this story.
Bewildered pet owners, like Archana from Siolim, often find themselves at their wits' end trying to save their pets in Goa, which poses its own set of hazards to animals. Archana's dog had always been kept inside closed gates. But one day the gate was open and the dog ran on to the busy road outside – only to be dashed by a drunken tourist's motorbike – breaking the dog's back and ending its life.
There are times when you have no choice but to put your pet to sleep. Regula, a Swiss woman married to a Goan who lives in Calangute, loves her pets deeply, especially mongrels which she picks up from the streets. Her father was a dog trainer back in Switzerland. She says, "Early one morning I was taking my dogs for a walk on the beach as usual, with a stick in my hand. There are some really ferocious stray dogs on the beach which survive by eating the food waste from shacks and hotels. As I was walking, one really big monster attacked one of my dogs and injured it severely. By the time I could drive away the stray dogs, he had been badly mauled. I straight away took him to the IARC and got him operated and he was alive for some days. But it pained me to see him in such misery and after a while he started deteriorating, so I had to put him to sleep."
In the end, it seems the best thing concerned pet owners can do is maintain a close relationship with a reliable vet who will rush in case of an emergency.
Here are two doctors you can call 24-hours in an emergency:
Dr Sacheen Bhosale, Mapusa – 9881578287.
Dr Brijesh Naik, Saligao – 9765632114
Names of some veterinarians in Goa:
BARDEZ
Dr. Marilyn Esteberio (some people say Marilyn is the best vet in the state, and Streets agrees with that assessment)
Alto De PorvorIm,
Bardez.
832-2417827
9822125695
Dr. Fiona Ferrao
Alto De PorvorIm,
Bardez.
832-2417827
CARANZALEM
Dr. Suvarnaraj Gaonkar,
Shop No.4, Ground Floor,
Mandovi Elite Building,
Near Rosary Chapel,
Caranzalem.
832-22239205,
9881656692
drgaonkar@yahoo.co.in
Emergency Telephone No: 09881656692
MAPUSA
Dr. A. K. Singh,
Pets Clinic, LG-12,
Gomes Catao Complex (Near Cine Alankar),
Mapusa.
845/B-6, St. Mary's Colony,
Miramar,
Panaji
832-2250527, -2221681.
aksingh@goatelecom.com
MARGAO
Dr. T. Kirankumar
Vets4Pets
Godwin Drive In Residency,
St. Joaquim Rd,
Borda,
Margao
Speciality : None
832-6484648
9822159090
PANJIM
Dr. Achina Joglekar
Pet Land Veterinary Clinic,
B 6 / 845, St. Marys Colony,
Behind Reading Habit,
Opp. Esperanca Hospital Miramar,
Panjim.
VASCO
Dr. Sudhir Kumar, BVSc & AH.
PFA, Flat No.6,
Gaur Apartments,
Vasco – 403802,
832 -2530393, 0832-2530393.
sudhir6277@rediffmail.com
Pet Land Veterinary Clinic,
Opp. Prem's Bar & Restarent
Gauravado,
Calangute.
832-2462558
9326020834
Dr. Veena S Kumar,
Department of AH & VS,
Panjim
083-2462649,
Mobile: 9860226570
bluevet@rediffmail.com
Emergency Telephone No: 9860226570