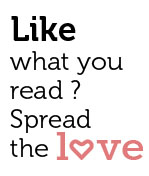 Share
Welcome to the Grape Escapade Edition of Goa Streets! Believe us, price we were as surprised as anyone to hear the festival's organizer, Goa Tourism, is no longer billing Grape Escapade as a wine festival, but rather a Goan 'lifestyle' festival. Be that as it may, there's still lots of wine there, and our story in this edition looks at the festival in its entirety, including the fascinating Indian wine market, which is growing at an astonishing rate of 30 percent a year (the fastest growing wine market in the world).
It must be said that of all our offerings in this issue, none is more important or thought provoking than our story on the cancellation of Great Live Music 2014. In the end, this was a case of politicians putting petty concerns above the collective good. We hope you find our story on the matter to be informative, providing you, the reader, the inside scoop on what really occurred.
Speaking of lapses in official performance, our story on the problematic implementation of the Right to Information law uncovers some pretty shocking realities. Yes, we all have a RIGHT to information. But does that mean we can actually get it? Turns out the answer, in too many cases, is a resounding 'no.'
On these pages, we also tell you about what happens when Goans grow old and die. We bring you two important 'Give Back' stories on efforts to make books accessible to all and a wonderful piece on Goans' contribution to World Cancer Day. We highlight one of the more interesting bookshops in the state, Literati, which has played host to some fabulous, out-of-the-box events.
In this edition, be sure not to miss writer Salil Chaturvedi's simple yet poignant piece "A ficus feast", Ananda Krishna's happy review of North 16's Chinese food festival and Dielle D'Souza's facts about Goa that will blow your mind!
And of course, there's the listings. Everything you need to know about where to go and what to do, eat and see in Goa this week and every week!
The Goa Streets Team