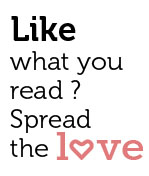 Share
(Above & below) Goa international Photo Festival at the One School Goa
In the internet age, when artists can reach wide audiences by displaying their work on social media, are art fairs and art galleries still relevant? Perin Ilavia says an emphatic yes, and explains why.
We're at a point in time where art fairs and galleries are evolving at a faster pace than ever before. The evolution of the global market and the fluidity of the online marketplace are both dictating rapid changes. Fairs and galleries have to work harder to adapt, if they want to survive.
A number of fairs have already succumbed to inability to adapt, and have shut down. Sustainability is the new buzzword. Just having a fair or gallery isn't enough anymore. Galleries and art fairs are structured institutions. Each fair needs to define itself and its objectives according to its own region and local context.
"In the last two decades, the figure of the curator has emerged as a key mediator between artist, exhibition site and audience. Like art-history, curatorial practice has evolved its own form of narration and a supple vocabulary through the tools of exhibition-making. If art-history focuses on art that has already happened, curating attends to art as it happens", says Jitish Kallat, a 40-year-old contemporary artist and artistic Director of the Kochi Biennales.
By world standards, India is still something of an undeveloped art market. But many see a great opportunity for growth here. That's why you see quite a few international galleries exhibiting in India, in the hope of creating organized structures and world-class formats that could open a window into the country.
As for the role of galleries, many focus on talented upcoming artists and promote them. It's important for a gallerist to build a relationship with the buyer, cultivate collectors, pamper them and cater to their needs. It's beneficial for an artist to be attached to a gallery.
For an artist to sell art on their own is now easier with the internet, but, to be attached to a gallery has its merits.
Apart from launching new artists, galleries look for well-known artists and make a decision on whether to exhibit them after studying the progress of prices their work has fetched over time, whether the artist has produced work in a consistent manner, and by ascertaining which of their work has received greatest appreciation.
The Cube Gallery
Artists' ratings rise with the popularity and reputation of galleries they have previously exhibited with. When works are displayed at a prominent museum, for example, it automatically increases the demand for the artist's work.
Galleries choose work that would appeal to the public. If the artist is stuck in a rut and is churning out repetitive work, it is clearly disadvantageous to the gallery to display these works. It's always a challenge for a gallery to invest in emerging artists, but the interaction enables them to build a relationship that could turn out to be mutually beneficial.
In the last 5 years we find that several galleries in Goa have shut down, new galleries have opened in North and South Goa, a few are owned by Goans, others by non-Goans residing here. Many exhibit works of artists from out-of-state, and a great many buyers are also from outside Goa. Tourists are no longer as interested in buying works by Goan artists as they once were.
Compared to many of their older counterparts who have settled into a comfort zone of the same style and theme, the younger generation of artists is more experimental, exhibiting at galleries outside Goa, and the response to their work has been heartening.
Those who think that art galleries and art fairs are merely spaces to display art are missing a crucial point. They fail to understand that galleries and fairs play an extensive role in promoting art.
The Cube Gallery in Moira