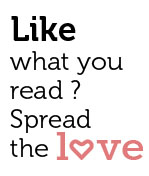 Share
Products also available at Amanya Spa & La Calypso Resort
An Indian cosmetic brand Votre, which is 100 per cent botanical, vegan, as well as cruelty- and paraben-free has hit the shelves at supermarket chain Delfino's.
VOTRE, one of the nation's niche botanical Skincare retail brand announces its launch at the Delfino's Supermarkets, Goa. A total of more than 80 SKUs available on all leading online shopping sites, almost all the VOTRE'S most wanted range is featured at the recently opened supermarket in Povorim & at Candolim. It provides customers the ability to do their purchase efficiently by actually testing & feeling the products.
The store will offer a wide range and best sellers of VOTRE like Pigmentation Crème, Complete White Essence whitening & brightening range, botanical face masques, best seller Pore Shrink Toner etc.  The store will also facilitate TESTERS to actually feel the products before buying it.
To celebrate this next step of expansion in Goa, VOTRE is giving out free trial samples at both the Delfino's outlets and a flat 10% off to the first 100 buyers.  Also, you can experience VOTRE Luxury treatments like facials & body treatments at Amanya Spa, La Calypso Resort in Baga to name a few.
Amanya Spa in Vasco will now include Votre's de-tan facial, de-pigmentation facial, white essence skin lightening & brightening and its ultimate age-defying facial.
The product range is derived from some of the world's most advanced cosmetological research using the most valuable and highly-effective natural active principles on earth including officinal herbs, extracts of flowers and fruits, essential oils and marine algae.
In fact, Votre will soon be prominently used at several spas in the state.

About Votre
Developed by laboratories in France and Tokyo, Votre – meaning 'yours' or 'on your side' in French –is certified by the People for Ethical Treatment of Animals (PETA) and all products are clinically tested, dermatologically approved and completely safe to use.
Currently available at: Amanya Spa Vasco, La Calypso Resort Baga & Delfino's SuperMarkets
Contact:  Votre Sales Office, E-1 Block B Dove Valley, Rangavi Estate, Vasco Da Gama
Email: sales@richearthorganic.com votre@richearthindia.com
Tel: 0967313337 (Nikita) 0832 6486888
Website: www.trumount.com
Facebook: Votre-Bio-Cosmetics-Live-Beautiful/626092987524841
'Note: The corner is a regular space where businesses, entrepreneurs and all others with noteworthy projects can 'strut their stuff"