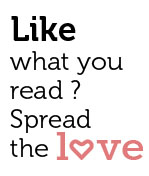 Share
For years, sale I have been wanting to make a gingerbread house. I had done my research, cut out a template and yesterday everything went according to plan. My house seemed to hold together until it collapsed and broke. I don't know what went wrong. Maybe my royal icing was too liquid. In the beginning, it seemed to stick. Then the gingerbread softened and broke into pieces.
There was no way I could fix it. So I tried a piece and decided that the taste is good enough for my newsletter. I cut out some cookies and decorated them with the coloured sugar pieces meant for the house. Honestly, I was quite happy I did not have to fiddle with decorating a full gingerbread house. It was so much easier just to bake some cookies.
That's why my newsletter for the Christmas season features a recipe for gingerbread. I admit defeat and I don't know if I will ever try my luck with a gingerbread house again. Maybe in a couple of years…
Ingredients
(for three dozen cookies):
½ cup brown sugar
½ cup raw sugar
1 egg
100 grams butter
2 cups whole-wheat flour
½ teaspoon baking powder
2 tablespoons cacao powder
1 tablespoon ground cinnamon
1 tablespoon ground ginger
1 teaspoon ground cloves or allspice
pinch of salt
Royal icing:
1 egg white
1 ½ cups icing sugar
Method:
Use the butter at room temperature. If you don't have time to wait, 20 seconds in the microwave will do the trick. Beat the butter together with the sugar. You can do this in a food processor. I use my hand mixer for this job.
Add the eggs and the spices and beat the mixture until you have a creamy substance. I add cacao powder to enhance the colour. Because I like gingerbread spicy, I add a lot of cinnamon and ground ginger. If your taste buds are sensitive, you might want to cut down a bit on the spices.
Work in the flour. In the beginning, I use the hand mixer and then I knead the dough by hand until it is smooth.
Wrap the dough in cling film and let it rest. My recipe for the gingerbread house suggested resting it overnight. However, if you only want to make cookies, the usual half hour in the fridge should be enough.
When you need to roll out dough that tends to crumble like this one, using cling film is the way to go. Place the dough between two sheets of cling film and roll it out. When it flattens, you have to lift off the cling film several times to give space to the dough.
If you want to make a gingerbread house, you need a cardboard template like this. Use three times the amounts given above for the dough.
Lift off the upper sheet of cling film. For a gingerbread house, now is the time to cut out the template pieces. Keep the piece on the cling film and turn it upside down onto a cookie sheet that has been buttered. I use a silicone sheet that works great.
Bake for 15 to 20 minutes in the oven at 190 degrees Celsius. It should brown slightly.
For the royal icing, beat half of the icing sugar with the egg white. Then add the rest of the sugar and beat until stiff peaks form.
When you want to make a gingerbread house, bake all the pieces of the template and then stick them together with royal icing. Use glasses or tins to prop up the pieces until the royal icing has set.
I thought my gingerbread house was quite stable. I removed the props and it seemed to hold. But one minute after it collapsed.
First one part and then the rest.
So I rolled out the rest of the dough – luckily I had some leftovers – and cut out cookies with a cookie cutter. At this point, I did not even feel like attempting to cut out a gingerbread man by hand.
Bake the cookies and then decorate them as you wish. I stuck on the coloured sugar pieces meant for the house with a bit of royal icing.
Please tell me, if anybody of you ever managed to make a gingerbread house.
Kornelia is a German food writer living in Goa, India, with her Italian husband and her son.  She has published two cookbooks, Kornelia's Kitchen – Mediterranean Cooking for India and Kornelia's Kitchen 2 – Cooking for Allergies. Both have won the Gourmand World Cookbook Award. All her recipes are easy, fast and delicious – the right kind of food to keep your family healthy and happy without spending too much time in the kitchen.