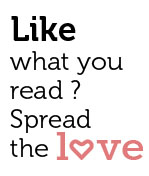 Share
Myra Vineyards, a formidable name in India's growing wine industry. Myra very recently launched its limited edition cuvee Misfit in Goa and this first-of-its-kind product that will only be available across Goa, Maharashtra and Karnataka in limited numbers. With the selection being limited to only 300 cases, Myra is looking to showcase its prowess of bringing wines with balance, elegance and complexity.
Matured in French oak barrels for 18 months, the Misfit blend is smooth, medium-bodied and generous on the palate. Given this rare cuvee has been kept unfiltered in conception, the natural characteristics have been retained to set unprecedented standards.
From attention to detail, right from the look and feel of the labels – where English fonts are interwoven with Sanskrit lettering – to the striking aluminium packaged cases that normally accompanies hard liquor bottles; result in a very memorable product.
ABOUT MYRA VINEYARDS
With the intent of demystifying the world of wines and giving thrust to the growing Indian wine disposition, Myra Vineyards came into being in early 2013.  Founded by first generation entrepreneur, Ajay Shetty, Myra has its current establishment across Karnataka, Maharashtra and Goa. Given its firmly entrenched brand ethos of making wines accessible to one and all, Myra has segmented its portfolio across 3 distinct categories – entry-level, under the label Two Headed Bird, premium under the label Myra and super-premium under the label Reserve.
'Note: The corner is a regular space where businesses, entrepreneurs and all others with noteworthy projects can 'strut their stuff"