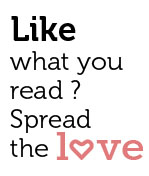 Share
A Party in Wonderland
To experience true madness on a Herculean scale, you've got to visit LPK Waterfront, down by the riverside in Nerul. Made entirely of mud and stone, the place is somebody's psychedelic dream come true – or gone riot, depending on how you look at it.
This is a party spot that seems to have literally come up from the salt pans, fish ponds and swamps of Nerul. Once you enter the gates of LPK after the Sofala and its Thursday Night Jazz, it's a longish but highly eventful walk to the nightclub located at the far end of the sprawling A Party in Wonderland Revellers groove at the surreal LPK Waterfront Photographs by Arun Pavaratty property. It's like walking through some wonderland with various clay-moulded sculptures of damsels, cherubs, jolly demons and other surreal creatures
looking down on you with benign, spaced out eyes. The entire 200-metre long pathway is lined with frangipanis, bougainvilleas and other flowering trees and steps at various points leading down to the old fish ponds. And just before the main nightclub there's a 50-feet long reclining figure of a damsel made out of clay with grass grown in place of a two-piece bikini.
Whoa, and you're still to enter the nightclub itself. Before that you'd better know what LPK stands for: Love, Passion, Karma. LPK started off with a bang, hosting the after-parties of the India Resort Fashion Week in November. Then came the Sunburn after-parties in late December. It gets a decent crowd most days and is open 365 days of the year. Long before the recent arrival of the actual nightflub, the grounds were used as a fabulous event space, which took years to complete, with international clay artistes working alongside local ones.
LPK may be made of mud but the dance floor inside is as swish as it gets and the crowd is modern and international. Being located close to the tourist hub of Candolim- Calangute, the majority of the crowd is foreign and domestic tourists who bring in their party demons and attitudes to match the huge ghostly figures which loom all over you as you party the night away.
LPK has taken a conscious decision to stay away from the trance and club music which is played at many other party spots. The emphasis here is on international chart-busters from all over the globe. While the European tourists often request Euro hits, the desi domestic crowd clamours for Bollywood hits and the DJs throw in hip-hop chart busters for extra measure. Our Goan crowd troops in to add to the mix on weekends. "Most clubs play  club music, but the people who come here come from abroad and they want to listen to more funky music and the new hits," say one DJ, pointing to the crowd. "Nobody leaves the floor."
The DJs cabin resembles Alladin's magic cave and you may be forgiven for thinking you're in some magical fairyland. The music sounds better  than it does at other nightclubs not because you've been stoned by the décor, but because of the acoustics. Yes, because it's all mud, the sound is better absorbed and does not bounce back as it does with concrete.
Entry is Rs 1,000 for couples with unlimited drinks of house brands. The whisky house brand is Vat 69. Single ladies get free entry and unlimited free drinks. There's no stag entry, but you know how it is (like any club, where there's a will and a wallet, there's usually a way). The place opens up at around 9.30 pm and rocks till 4 am, enough time to satisfy most party animals. Besides the drinks, there's a snacks menu of things like tikkas, Goan chicken cafreal and choris pao, etc. Quite soon, we are told, there will also be a proper restaurant serving authentic Goan food.
As much as anything, LPK is about the space. Before the main nightclub, there's a lounging area with what looks like a Byzantine canopy of mud sculptures with all sorts of nooks and crannies, perfect for some romantic bliss. You can also sit by the water. On one side of the nightclub, there's a special celebrity lounge where you can 'buy' a table (price on request!) and hide away from the paparazzi. Celebrities who have been spotted here include Karisma, Kareena Kapoor, Shahid Kapur, Malaika Arora Khan and dozens of others.
LPK and its sprawling grounds are also a hot wedding venue and can host parties for up to 5,000 people at a time. They even have a carved-sculpted corner for the wedding dais.
At any given time, people can be seen posing for pictures all long the walkway leading to the club, using the various clay figures as backdrops or posing alongside the old fish ponds. The whole place looks like it is in some remote forest on moon-lit nights when the natural surroundings of LPK come alive. People who have been to the owner's now-defunct Paradiso nightclub – once one of the most happening party spots in Goa on the Anjuna cliff-side – will know what to expect at LPK.
.
.
.