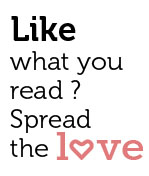 Share
There is an element of stealth to the way this new drug is making the rounds in Goa's party circuit. Perhaps that's something one should expect from a drug named 'meow meow'.
Scientifically known as mephedrone, meow meow, ed also known as "drone" and "MCAT, " is a purified plant fertiliser that is emerging as the drug of the season in Goa.
"For sometime it has been ketamine, valiums, cough syrups and certain painkillers. But now it's meow!" says a foreigner, a regular Goaphile, who claims to have done every trick in the dope book.
Broken down to a compound, mephedrone has similarities to the chemicals in the African herb khat (pronounced cat, one of the reasons why it's called meow meow in the first place). Commercially used as a fertiliser, mephedrone has two main commercial uses. First, its rich nutrition gives plants fodder and secondly it fortifies the plants against hazardous, lethal organisms.
But meow meow reserves its best antics for humans.
The white crystallised powder (also sold in tablet form) can be injected, snorted or orally consumed. It triggers temporary euphoria, a purported mild sexual stimulus and is known to heighten some mental functions, almost like cocaine or ecstasy. It carries many of the same dangers as the other drugs, and several people around the world have died after taking it.
And it comes cheap with a price of around Rs 3 lakh per kilo in the international market, as compared to the other two drugs, which cost multiples of that amount.
Astonishingly, the police seem largely unaware of meow meow.
When we asked Superintendent of Police North district Vijay Singh about the police readiness to combat the new drug, he was frank enough to admit ignorance.
"Charas and cocaine are most popular amongst these. I do not think many police officials will know of this new drug in the market," Singh said. The senior police officer proceeded to asked for information about meow meow, promising he'd look into it.
We also contacted O P Mishra of the Goa unit of the Narcotics Control Bureau, and he, too, didn't know about the new drug.
"In Goa," he said, "charas (a hashish form of cannabis) and ganja are the soft drugs and cocaine, MDMA and LSD are hard drugs being consumed."
The chronic ignorance amongst law enforcers has meant that meow meow is being pushed without fear of the police. And the ignorance of users is also playing a role. Sources in the party scene say unsuspecting clients, who demand coke and ecstasy, are instead being surreptitiously given the cheaper option of meow meow.
There are ways to detect meow meow without getting into scientific testing.
"There are powders (like cocaine and MDMA) that can be snorted and so is meow. But it burns the nose way more," says a peddler based in Calangute, who has sold all three hard drugs.
Or there are the standard symptoms one looks out for in a meow meow user like excessive sweating, repeated grinding of teeth and headaches after repeated intakes.
The relatively new drug, which first began to get noticed internationally in the United Kingdom in 2010, is mostly available with pushers in the north Goa beach belt, especially between the Baga-Calangute stretch, and wherever there is a concentration of party hubs.
Info:
Mephedrone was first synthesised by chemists in 1929. Forgotten until 2007, it started selling online. By 2008 law enforcement authorities figured out the abuse of the drug. Banned in Israel in 2008. EU declared mephedrone illegal in 2010. US classified it illegal in 2011.