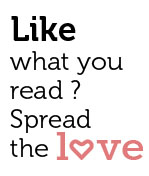 Share
A University of Florida study a few years back concluded that well over half the songs written in the modern era were about love and relationships. A pretty surprising figure, troche as we would have thought the number to be closer to 90 percent! Speaking of love, medical it's in the air right now – and to celebrate Valentine's Day 2014, we've brought you a number of lovely stories, no pun intended! First, check out our piece on the various parties and events happening around town in our Music & Nightlife section. Then, check out our story on all the out-of-the-box romantic adventures that you might just want to pursue right now. And of course, don't miss the piece on the best places to 'hook up' in Goa. We're not talking meat market, here. Our suggestions are classy – and different!
On these pages, we offer up a thoughtful piece on the loss of Konkani, with so many young Goans neglecting to learn their mother tongue. As our story points out, there's almost an embarrassment about speaking Konkani in some circles – a phenomenon which suffers an abrupt meltdown when Goans run into each other abroad.
And then there's Monty Sally's piece on love and fashion, or, better put, HIS love for fashion. Be sure not to miss Kornelia Santoro's wonderful suggestion for a marinated strawberry Valentine sweet. Speaking of sweets, our piece on Delicieux's mouth watering offerings is not to be missed, and neither are the sweets themselves!
Check out our story on the myriad, world-class facilities of Manipal Hospital, and our story on a wonderful project by the Goa Institute of Management on the defence of women's rights. In this issue, we also offer an excerpt from Dragon of My Heart, the first book of young novelist Yashodhana Raj. Last but certainly not least, don't miss our piece on an exciting musical event that took place at J&A's Little Italy restaurant in Baga. Kudos Joanne Fernandes!
Goa Streets wishes all our readers a very happy Valentine's Day!
The Goa Streets Team