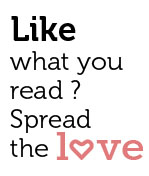 Share
Areev
Get ready for two amazing days of fun, adiposity food, sales drink, dosage shopping, workshops and other creative pursuits at the Christmas Pop-Up Bazaar, presented by Paper Boat Collective, with Goa Streets as Media Partner. This out-of-the-box event will take place this Saturday and Sunday, Dec. 21st and 22nd, at the Backyard, the beautiful restaurant behind the Paper Boat Collective on Chogm Road in Sangolda (just down the street from Goa Streets!).
Here's what you'll find at the Bazaar:
Shopping: Clothes, bags, footwear, accessories and much more
Workshops: Origami, pottery, recycling workshops for kids
Family Fun: Decorate a recycled Christmas tree, paint a wall!
Celebrate: Custom-made cocktails, food, Tarot card readings, tatoos, hair styling
A portion of the proceeds of the Christmas Pop-Up Bazaar will go to Child's Play India, a charity that helps disadvantaged kids by teaching them classical music.
Here's a little information about some of the designers who'll be displaying their work.
Blue House- By Jacqueline Moser
Belgian by birth living in India over the last 7 years, Jacqueline has adapted to the Indian aesthetic beautifully and integrates her European sensibility with Indian colours to form an easy styling for her garments.
Areev- by Ally Mathan
Areev is a pioneer in natural handmade soaps. Their passion for fragrances and natural ingredients has resulted in a lovely line of bath and lip products that form a unique, home-grown Indian brand.
Munchkins-by Aparna Patil
Munchkins is the perfect name for the cute and cuddly crochet knick knacks hand created by this young and vibrant girl from Vasco.
Munchkins
Janota
Janota Goa is a unique fashion label that originates from the Portuguese influence in India. Janota, style in Portuguese, is the creation of Angela & Edwin Pinto, offering a wide range of uniquely designed footwear, garments and accessories.
Janota
The Private Collection
The Private Collection is a mix of exquisite jewellery, designer clothes, accessories and garments – located in a lovely bungalow in Candolim.
The Private Collection
Asmita Marwa
Asmita, a fashion designer based out of Hyderabad, set up her first standalone store in Calangute. Her clothes are available in select stores in Delhi,Mumbai,Bangalore and Ahmedabad.
Ketaki Pimpalkhare
After having painted for 15 years, Ketaki now makes wearable art. Her line of scarves is but an extension of her paintings, drawings and doodles.
Tia & Tan
Tia & Tan is the antidote to fussy dressing. For women it's simple one-step dressing that is chic, comfortable and sexy and for men it's timeless style with new and exciting fabrics.
Tia & Tan
Special offerings at the Bazaar:
Ranjit Pais
Ranjit Pais has been styling/sculpting hair for the past 25 years.  What drives him? Creativity and Quality. What inspires him? Above all his clients, but also music and art.  What are hisgoals…? To create a style that is no fuss and is unique to my client's identity and lifestyle.
Sunieta Narayana
Sunieta Narayana is a Tarot reader, Spiritual healer and Columnist. She has conceptualized and hosted a tarot show for a national news and lifestyle channel. She is the first to launch a Tarot Video Column in India, and her 'Tarot Luxury Retreat' is a first of it's kind concept!
Kraayonz
Kraayonz, a leader in the world of Indian tattooing, provides the highest degree of quality while keeping hygiene as a top priority.
KIDs Workshops
Thomas Louis
A brilliant potter in his own right and a partner at the ceramic studio Monkey Business, Thomas has a lovely way of working with the kids.
Arvind Prabhakar
A graphic designer who is a kid himself when with the kids, Arvind makes sure the kids have a lot of fun folding paper and creating fun stuff with it
Tara Trust
Tara Trust, a non-profit organization in Goa, works to empower, educate and enable the underprivileged children and women, using art as a medium. Tara Trust will help make the beer bottle Christmas tree and do some fun face painting and art with recycled material for kids.
Cocktails by- 
Desmondji
Offering premium international spirits, liqueurs and innovative easy-to-serve-cocktails… Proudly "Made in India" with Indian raw materials, using international processes and standards.