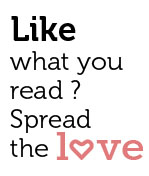 Share
This Valentine's Day
Music and dancing have always been an essential part of the courtship ritual and mating. In fact music and dancing are a prelude to love blossoming. Which is why all these party hotspots are going to be suffused with pheromones, the invisible hormones which people emit when they get romantic!
Some places are going to be hot, some hotter, many on fire and a few will be ablaze with passions. It all depends on the DJ…
So as part of the Goa Streets Valentine's Day special report, we give you a list of some of the best places to party at, to start with.
Tito's
Tito's automatically heads the party hotspot list with its infectious energy and thronging crowds. It's also been constantly evolving, and from a basic pub-style hangout a couple of decades ago, it has metamorphosed into a dazzling, neon-lit  all-in-one party place. There's a huge dance floor downstairs and chill-out zones upstairs. But be warned: Tito's club is for the young crowd and plays any and all types of music, including international pop and rock, the latest Bollywood hits, Spanish, Bhangra and so on, depending on who is in the house – and anybody and everybody along with their mamas, papas and even grandmas are allowed inside if they pay the entry charge. They even have a retro-bar for the older crowd with pool. There's  a courtyard restaurant in the middle of the complex where you can also get good food. The great thing is it's open well into the wee hours, so you can party till you drop. A night out at Tito's will leave you grinning broadly from ear to ear. They now also have a branch in south Goa at Cavelossim.
Parikrama in action at the Food Festival.
Nine Bar
Spectacularly located on a cliff face at Vagator, Anjuna, Nine Bar is for the hard-core trance and techno music freaks. The cliff-side seating area overlooks the fabled 'disco valley', one of the places where the hippies used to have the famous full moon acid parties which eventually spawned Goa trance. It's a open-air party spot with a covered DJ stage in front and a bar and restaurant on one side. Action starts at 5 pm, in time for a glorious sunset and normally winds up by 10 pm, though nowadays they have special late-night events. There's a different DJ every day, mostly foreigners. They don't have much by way of strobes and lasers, but there are some mystical-looking clay moulded-sculptures by a long-time Goa freak called Jungle which adds to the decorative element. Nine Bar is a favourite with rave party goers who then hit the other party spots after Nine Bar shuts down.
 Mambos
Part of the Tito's complex, Mambos is also packed to the gills most nights with couples, families and groups of tourists out to have a rollicking time. While Tito's is for the younger party crowd, Mambos is for the slightly more mature crowd.
Hype
Hype, once part of the Hype disc chain of DJ Aqeel Ansari, is a prominent nightspot on Tito's lane and is for the more up-market crowd with sleek décor and a bit of a high-brow attitude to match. So if that's your cup of tea – or perhaps better put, glass of champagne – head there. There's a dance floor.
Kamaki
Kamaki is the sports bar sibling of Tito's and is also on Tito's lane. If you're just looking at hitting the bar and watching some sporting action, like F1 races, on giant screens along with other similarly-minded people, then this is the place for you.
Curlies
Curlies is a shack in south Anjuna which plays music all day long, and is probably the most popular place in Anjuna. The hippies who used to hang out there have almost all vanished, and today it gets packed by the IT guys from Bangalore or Hyderabad and rich Delhi types out for their beachside fun and frolic. One half of Curlies turns into a dance floor on rave party nights and they even have the famous Goan chai ladies on bamboo mattresses on the beach in front, just like it used to be in the old full moon party days.
Hilltop
Hilltop at Vagator is famous for its non-stop, three-days-three-nights New Eve rave parties, probably the biggest outdoor parties in Goa. The décor is psychedelic painted coconut and mango trees, with a few neon-painted banners and lights. They also have different theme nights these days, live music and even theatrical performances on occasion.
Club Westend
This one is for the neo-trance tribe. Located in Saligao, off the busy Chogm road to Calangute, Club Westend is hugely popular with the Russian rave party crowd who come in from the neigbouring Calangute beach belt. All-night parties are the rage at this partly open-air venue up on a hill slope.
Fiplees
Fiplees in Benaulim is one of the most popular party spots in south Goa with a cosmopolitan mix of people from Colva-Mobor belt. There are disco nights, live music nights, hip-hop, karaoke, African acrobats, fire jugglers and also some great food. An all-in-one fun place.
Neptune Point
At the southern tip of Palolem beach in south Goa, Neptune Point is the most popular party spot in Palolem, and is located amidst rocks and has a stunning view of the sea and Palolem beach. While the music blasts through speakers till the 10 pm sound curfew deadline, post-10 pm, you are given cord-less headphones to wear and hear the music. People dancing and bobbing up and down with multi-coloured lights flashing from their headphone gear makes for a surreal sight. You can also switch the headphones from the hard-core trance track, to a slightly slower track and also a chill-out track. The only problem with this is you cannot carry on a conversation with friends. Neptune Point's action is one of the main reasons Palolem was recently named one of the Top 10 Party Beaches of the World by the news site Business Insider.
Club Fresh
Club Fresh takes the honours for one of the classiest party spots in Goa. Clean white décor complements the white sand of Morjim beach on which it is located. A restaurant by day, it turns into a nightclub as the evening turns dark, and features exotic dancers and dance acts, the latest in club and avant-garde dance music. And some delicious cocktails and foods. Probably the most expensive place to party, it's hugely popular with the Russian party crowd.
Club Cabana
Nightclub in the sky, is how they describe this poolside party spot in Arpora, close to the night market. It's open till late, and the ambience is fashionably cool. So if you want to party to the sight of pretty Russian babes in bikinis, head to Club Cubana. They even have special bikini theme nights. Music is mostly trance and techno, though they do other genres also.
SINQ
Ever since it opened during the India Resort Fashion Week in November, SinQ has been attracting the upper crust of Goan society like a magnet. Located opposite the Taj village in Sinquerim, the name is inspired by the name of the village and the deep blue of the sea beyond, as they put it. SinQ is an entertainment zone with four party areas. There's SinQ the nightclub on the upper level, a 'contemporary' Goan taverna (bar), a poolside deck and a luxurious lounge where you can enjoy a drink or two. There's also some great food served, from Italian pizzas, to Goan cuisine, barbeques and also European bites.
There are different theme nights on some days of the week, and it's also open during the day so you can drop by for a drink or two by the poolside. It's also far away from the rush of Baga and the crazy party hordes.
.
.
.