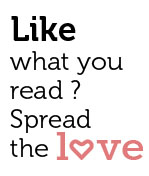 Share
Welcome to the Easter Edition of Goa Streets! It's a season of hope and renewal, two areas that go exceedingly well with the Goan spirit! In addition to our cover story on a Goan Easter, we'd like to draw your attention to our thoughtful piece on this month's elections. As usual, our story takes a step back and tells you "what it all means". In the weeks before the vote, we wrote quite a few stories on the elections, and we hope that our coverage has contributed to a deeper understanding of what's at stake in this historic vote (it's being called the largest democratic electoral exercise in the history of humanity).
In addition to our fun-to-read stories on the terrific Bollywood band DNT and our sassy interview with Chef Soumyen Chakraborthy, please check out our piece on 13-year-old swimming prodigy Xavier Michael D'Souza. He's in need of some serious backing, and we hope our story will help him find it!
These pages offer an eclectic mix of politics, entertainment, sports, arts and fashion. Don't miss Ethel Da Costa's interview with fashion guru Ramesh Dembla, our story on the debut novel of Yasmeen Premji, wife of billionaire Azim Premji, or our piece on the hot new trend of seniors moving into luxury developments (away from the kids).
Goa Streets takes this opportunity to wish all our readers a very Happy Easter!
Before we depart, we want to share the note Streets' Steven Gutkin posted on Facebook after news broke of the death of the great writer Gabriel Garcia Marquez. From Steven:
I met Gabriel Garcia Marquez in Bogota in the early 1990's, a turbulent period in Colombia when the drug and guerrilla wars were in full swing. I brought a copy of 'Love In The Time of Cholera', and when I told him I wanted it signed for my Jewish mother who loves his work, he said, "Las Yiddishe mamas, mis mejores aficionadas" – "The Yiddishe mamas (I was impressed he knew the term), my best fans." He asked me my mother's name and then drew a flower in my book, writing, "Mi adorada Anita, aqui te va esta flor en los verdaderos tiempos del colera: estos" – "My adored Anita, here this flower comes to you in the true times of cholera: these." The book, with its melancholy, floral inscription, remains with my mother to this day, a prized possession.