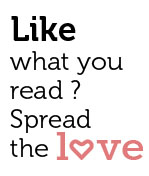 Share
A Facebook Crazy state
Mangala Wagle from Panjim opened her own Facebook account last year at the age of 83. Now 84, she uses her 'wall' to connect with great-great-grand nieces across the oceans, and raise funds for the Hamara School for Street Children which she runs. Why did she decide to take the social media plunge at her age? Her 91-year-old sister-in-law in Portugal had done it two years earlier, and Mangala figured, "if she can do it, so can I."
"It's good because you can stay in touch with people who you don't meet or  physically see," Mangala explains. "You can present your ideas to the world at large by sitting at home, whatever you think or whatever your ideas are."
And this from a woman who before her Facebook foray was no fan of modern technology.
When you talk about social media in Goa, much like the rest of India, certain words cannot be avoided: boom, explosion, bonanza, avalanche are a few that come to mind. The Internet is taking over Goa like a tsunami, and with it so are social media. Mostly Facebook and Twitter, to be sure, but also other up-and-comers like Pinterest, Google + and Instagram. India's 2011 census showed that Goa has the highest percentage of Internet users in all of India, a country where overall Internet penetration is now growing by around 30 percent a year, according to global digital analyst comScore.
What does this mean on the ground here in Goa? It means you shouldn't be surprised if a driver or a janitor or your 84-year-old mother tells you she's on Facebook. It means if you want to get a message across in Goa, whether you're a business, an organization or just a plain old individual like you or me, it's a good idea to get wired and join the social media bandwagon, along with all the other feni-drinking, cashew-snacking Goans punching keys to stay in touch with the world.
Fifteen-year-old Swati had her nose buried in her phone, when I stopped to ask what could possibly be engrossing enough to make her want to risk walking down the road while looking intently into her phone (and not at the oncoming and potentially dangerous traffic!)
"Facebook," she declared.
I asked Aladdin my vegetable vendor at the Panjim market whether he'd heard of Facebook. He had. He claimed that though he didn't personally use Facebook, he was aware of what it did – connected friends and enabled viewing of pictures.
There I was smug, with my iPhone, scrolling through the day's Facebook newsfeed and my Twitter TimeLine, feeling a touch proud to be among the 'wired' elite, and then discovered that pretty much everyone else around me was also social networking online.
A lot had changed with Facebook while I wasn't looking. Now available in a few regional languages like Bengali, Tamil, Telugu and Malayalam, it's no wonder then that a larger population of Indians are under its wing. Chatting, leaving comments and interacting via Facebook just got easier.
According to figures from Facebook itself, around 98,000 Goans are on the site, which works out to 6.5% of our total 1.5 million (keep in mind that includes all the little kiddies too young for Facebook).  An estimated 15 to 20 percent of Goans have access to the Internet, compared to the national average of around 12 percent. Interestingly, India, with 165 million people on the Net, is number 3 in the world in terms of total number of Internet users, behind only China and the U.S. Yet it ranks near the bottom of the list internationally, at 164, when it comes to the percentage of the population online. But with growth of Internet penetration at its current astronomical levels both in Goa and India at large, expect that ranking to change very quickly.
We tried to get a handle on how many users Goa has on Twitter, but these statistics were not available. However, it's safe to say the number of Goans on Twitter is in the thousands. One reason why Facebook leads is that it has spent time to develop a version for each phone that exists and not just smart phones. That drastically increases its reach. Out of the 82 million on Facebook in India, a whopping 62 million access the site through their phones, according to several organisations that track online usage.
A quick look at Facebook and Twitter showed me a number of pages and groups dedicated to building communities.  Here in Goa, I was able to locate a network for pet adoption, one to build citizen awareness (https://www.Facebook.com/SaveGoagroup) and another for recommendations on where to eat (https://Twitter.com/burrp_goa) !
Social media is helping Goans do much more than merely staying in touch. It's putting business owners in touch with customers (https://www.Facebook.com/PaperboatCollective , https://www.Facebook.com/HungryAndExcited , http://www.Facebook.com/littlechocolatebox), hobbyists in touch with other enthusiasts and experts in the field (https://www.Facebook.com/groups/69707669104/) and building communities of like-minded people, even though they may be strangers in the beginning!
Vivek Chugh, co-founder and business partner of Hungry & Excited, an online cake shop, believes that Facebook is likely to be his primary tool of engaging with local markets. "It's the best way to catch the attention of young people in and around the neighbourhood, especially for businesses like ours that are location-specific and don't have large advertising budgets," he says. Similarly, Twitter provides a clean channel of communication for media houses, hotels and resorts and other business owners to talk directly to their audience.
Reasons for what has made social media so, well, social are many. They operate on the assumption that human beings love to be social. And when that connection can be made as easily through a screen, via a virtual platform, it effectively removes all barriers. But one of the most obvious reasons perhaps is the easy access to low-end technology that can link you up to these networks. For just over Rs 4,000, a Nokia Asha smart phone can connect you to the world of Facebook and Twitter in just a click. For a little more, you can throw in a fancy camera and join the band of shutter-happy Goans (http://instagram.com/goa#) that post snapshots of their daily life on Instagram – another social network that is fast gaining popularity.
Clever hash-tagging, mushrooming groups and communities and regionalization of these mediums has made getting online and social very easy. Chances are you will soon read about something local via a social network before you see it for yourself. It's clear: social media is no longer restricted to playing the role of helping friends stay in touch and be updated on each others' lives. Also, it is no longer limited to just the upper-middle class sections of society. Many others now have access to technology and the Internet.
It's safe to say social media is a leveller. It brings large segments of people under a common umbrella, whether it is to seek friends, launch a business or stay in touch with groups of people. The screen guards you; it doesn't matter who you are or where you come from. Social networks help people drop all inhibitions and directly address their friends, customers or audiences.
It probably won't be long before Swati and Aladdin are beaming details of their lives to the world, or connecting with likeminded people, via the mighty www.
Beyond Facebook, Instagram and Twitter lie Pinterest, Flikr, and others. All of them are popular in Goa. Among some of the popular Facebook groups in Goa are Goa United, Goans on Facebook, Goans Speaks (yes, that is ungrammatical), Ami Niz Goenkar, Goa Life, Goa Monitor, Goa + Classifieds, Konkani Rocks, Chapora People, Goa Tribe, Goanet, Goodmorning Goa, Goa for Giving, Together for Goa, Events in Goa, and many, many more. Those are in addition to a bunch of Facebook groups put up by bars and restaurants and shops. The Goa Streets Facebook page now has nearly 13,000 "Likes" and the news & entertainment review is one of Goa's most active media outlets on Twitter.
Twitter is essentially a dedicated micro blogging platform, enabling you to send out any message you like as long as it's 140 characters or less. Facebook offers ways not just to share information but also to connect in groups, play games online with your friends, and discover new businesses and events in and around your city.
Twitter's benefits: it provides people a platform to voice their opinions, escape from all the game invites and anonymous neighbours who feel the need to track your online activity.
Even the Government has woken up to the possibility of reaching out to their audience on social media. Goa Tourism can be found not only on Facebook and Twitter but also Instagram, and regularly hosts contests online. Apart from just talking about Goa, the department can now be directly reached through these mediums and if there are any concerns about travelling to the state they can be directly addressed. There are also pages that bring Goans together with no agenda at all, including Goa.me, Pao Tips and Goa for Giving, among others. While Goan businesses are yet to truly wake up to the possibilities social media have to offer, we can definitely say that Goa's leading the way for the aam aadmi's (common man's) new-culture revolution.
From requesting blood-donors to come forward, helping track people in the Uttarakhand tragedy, pulling up television channels when they take sides instead of being objective to announcing the birth of a baby, the social networking sites are a major force in our land. If you're still not on one, take notice!