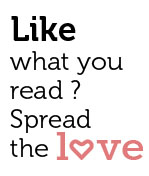 Share
Frangipanni
Luxury, Professionalism, Prestige And A True Commitment To Excellence
Ashray Real Estate Developers is a prestigious real estate company offering luxurious residential properties in exotic locations in Goa. They have been into the construction business since 1995, with many superb residential and commercial projects to their credit. A hallmark of their projects is that each one has been thoughtfully planned and designed by Goa's leading professional architects and backed by equally competent civil engineers and contractors. The Ashray projects are headed by Mr. Girish Ragha. The architect for most of their projects is Mr. Ragha's extremely talented wife Mrs. Ashwini Ragha. They are a reliable and customer-friendly team and have gained a reputation among clients for being an ethics and value driven organization with an ability to conceptualize ideal plans for the development of high-quality residential projects that are easily absorbed in the market.
They do not settle for anything less than the most modern and the best, be it in construction, fittings or features. Ashray started operations with the aim of providing modernity, functionality and luxury in every square foot of construction. They believe in a constant process of modernization and implementation of technology in their construction methods. The builder consistently strives to serve customer satisfaction, meeting various market challenges and developing projects in sync with changing scenarios.
Ashray Real Estate Developers is the epitome of innovation and success in realty space and strives to set a new benchmark with each of its projects. Latest technologies, ethical business values and an uncompromising attitude towards quality are helping them outperform other realty players and it is these core values that have earned them the instant approval of higher end buyers as well as investors. What truly sets them apart from their peers are their customer friendly business policies.
Some of their current well-known real estate projects include Frangipanni, Nyassa & Belvederre.
'FRANGIPANNI' is a project consisting of ten Bali styled villas in a blissful setting in the village of Anjuna designed for a lifestyle of pure indulgence. The luxurious villas blend with the traditional Balinese atmosphere with all the contemporary amenities and comforts that one craves for. A swimming pool surrounded by a lush tropical garden, fully furnished, richly decorated interiors and tasteful accents come standard at these villas. Each villa has four bedrooms and is equipped with staff quarters and large living areas opening out into the pool and immaculately landscaped gardens. The villas have been designed with attention to every last detail, using materials and finishes that allow the residents to get up close and personal with nature. And if the craving for the sun and the sea sets in, one is just a five-minute drive from the Anjuna and Baga beaches.
'NYASSA', which means lake or also divinity, is a project consisting of two contemporary styled ultra luxury villas being constructed on individual plots at Siolim- Goa touching the Chapora river. Both the villas enjoy breathtaking views from their upper and lower decks. One can visit the beautiful Morjim beach and the popular Anjuna beach which are very close to 'Nyassa'. That is, if you can pull yourself away from enjoying the views from the villa and of course the little Gazebos spread over the garden.
'BELVEDERRE' which is made up of nine four-bedroom villas and three apartments, is located in the scenic village of Pilerne. It is the perfect place to live and relish and experience tranquility in your own private paradise. Designed in the tradition of a typical Portuguese-styled villa, you can enjoy the view of the pool sitting in the balcao of your villa or, better still, savour a breathtaking view of the green fields as far as the eye can see, as you barbeque on the deck outside your dining room. And if you feel like some sea and sand, the Candolim beach is just a ten minute drive away.
Some of their other well known completed projects are:
Aquamarinne is a project set in an idyllic location on the banks of the Nerul river, with a beautiful view of verdant hills in the background. This project has 3 luxurious river-touch villas, where one can go boating or, if that's a bit too adventurous for your tastes, you can take a dip in the beautiful swimming pool that is aligned with the villas.
Symphonny comprises 28 single and double bedroom apartments and is situated in the hinterlands of Chapora, Goa. With a rooftop pool and deck that overlooks the Chapora river and fort, the apartments also enjoy the view of beautifully landscaped gardens and a lush valley.
Tranquille is located walking distance from the famous Vagator beach. The project consists of compact but stylishly designed single & double bedroom apartments (ideal for holiday homes) set in a single building with a large lobby space. A swimming pool & a well-landscaped forecourt complete the setting.
Ashray's forthcoming projects are exclusive bungalows in Nerul. Given the company's illustrious history, these homes are eagerly awaited indeed.