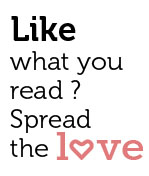 Share
'Take 5ive' Band Leader Rocks More Than Just Goa!
At 20 years old, Adrian Sequeira cuts quite the impressive figure. With his long hair and flowing beard, he looks the part of a guy with creativity running through his veins. He's a band leader, a sound engineer, a singer, a basketball player and a student at the Smt. Parvatibai Chowgule College in Margao.
He leads the 5-piece band 'Take 5ive', with Fleur Dias as the lead vocalist, Aldrich Rodrigues as the male crooner, Dylan Carvalho on rhythm guitar and lead guitar, and Ryan Andrade on bass guitar. Adrian is passionately into keyboards.
Adrian says, "The band members are quite versatile and can switch between instruments, complementing each other's talents. They also play violin, melodica and percussion instruments."
The band, which formed in 2013, pooled the talents of these 5 youngsters, who are all currently pursuing their academics.
To be sure, the challenges were many.
"As I look back, we were totally disorganized. We made quite a few mistakes. We learnt the hard way," he says, but quickly adds: "No regrets whatsoever!"
"There were one or two incidents where we were fired by the sound engineers. Though we were very upset at that time, we look upon these as learning experiences and can laugh today," he continues. "There is a formula for every function. The tempo picks up after a couple of numbers. The choice of songs also matters."
"Our band is like a family. We are there for each other not only at the professional level, but are each other's support system."
He continues, "We love taking up challenging songs. We have sung Justin Timberlake's 'Mirrors' last year which turned out to be a huge hit with the crowd."
Their musical journey is story of youthful passion. After Adrian cleared his Xth standard from Loyola High School (Margao), Ryan and he would practice for long hours at Club Harmonia. They would observe the weddings at Club Harmonia to learn a few tips.
Adrian says, "There were days when we would play from 9 am to 11 pm. It was later that Aldrich joined us. We discovered each other's talents."
The 3 of them started jamming and were noticed by the Club Harmonia Committee. In 2011, they played for one of their friends' birthday parties.
Take 5ive's popularity has risen quickly, and the band has played gigs at Basement Jaxx, Woodstock, Noman Tuka Goa, Fundação Oriente, Portuguese Day at Chowgule College, New Year's Eve Dance at Club Harmonia, Seraulim Feast, Casino Deltin Royale, among others.
Though there have been some offers from Belgaum, Bangalore and Mumbai, they have not yet considered taking them up as yet.
Adrian says, "We are still in the experimental stage. First, we need to market ourselves and establish a strong fan base. We are interested in singles."
They sing in English, Portuguese, Hindi, Konkani and Spanish. They play pop, reggae, punk acoustic, classic rock, jazz and blues.
Adrian says, "We have always been original. You will never hear the same song being sung twice. We strip down music to its raw form."
Having worked with songwriters and lyricists like Vince Costa, with a growing following on YouTube, these budding musicians have a bright future.
These 5 members also sing for nuptials and funerals. Their choir, also known as Take 5ive, sings mainly in English and echoes melodious Konkani hymns too, but only on request.
In his school years, Adrian vice-captained his basketball team and had won many inter-school matches at South Goa level and also at the State basketball level (2008). Though he was selected to play at the National level, he declined the offer to pursue other interests.
Adrian philosophizes, "I have to explore my ultimate potential. Explore new avenues… Keep experimenting… I believe in doing best in whatever I do."
Having completed Steinberg Certified Sound Engineering Course and 7th grade in Keyboards from Trinity College, Adrian has his sights on opening a studio and establishing himself in the music industry. He adds, "Ever since I was 3 years old, I have been inspired by American keyboardist Jordan Rudess."
His advises his fellow young people, "Be your own kind of beautiful and be the change you want to see. You live life only once. Make the most of it."