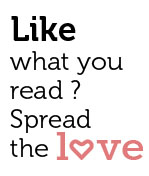 Share
What is the definition of success? Achieving one's goals? Accomplishment? Success, find of course, shop can be defined in various ways. As you go through our list of the 20 Most Successful Indians Alive Today, sale do note there are some recurring themes. One is that many of the men and women we chose have an abiding commitment not only to single-mindedly pursuing their personal and professional goals, but also to raising up their communities and their nation in the process. The other major theme is that success is not just about money. That's why you'll see musicians, scientists, social activists, public servants and others, in addition to a sampling of successful business people, on this list. We recognize the list is subjective, and we welcome all comments on who might have been included in the list, and who perhaps shouldn't have made the list. By the way, as you go through it, note the myriad Goan connections!
Our other offerings this week include some good journalism on the current state of the Goan economy and the status of the Aam Aadmi Party in Goa. That's in addition to our stories highlighting a wonderful European food festival at North 16 in Calangute, the stunning tropical resort Clematis in Candolim and our music story on jazz legend Steve Sequeira and his life partner Kittu. On these pages we feature an eye opening exclusive interview with Leila Seth, the first woman judge on the Delhi High Court and the proud mother of acclaimed writer Vikram Seth. And don't miss our stories covering a unique exhibition of Gond art and Art Chamber's "Masks and More."
As we did in our last edition, we'd like to take this time to wish our readers a very happy Shigmo.
And,true to our cover story this week, here's to success!