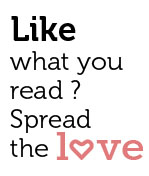 Share
Get your story published in Goa Streets and win prizes!
Are you and your beloved together against all odds?  Did you have to move a mountain to convince his mother you're good enough?
Did you elope to Katmandu? Did you meet your husband by crashing into his motorbike and then fall in love at the emergency room? or meet your wife by sitting next to her or an airplane after you were bumped to a different flights? Did you rig your arranged marriage by instigating the best friend of your sweethearts  mother? Or take your grandmother to the prom because she missed hers when she was a teenagers?
Participant in the Goa streets Valentine's day Love story contest – and tell us your story.
If you have an interesting, fun, heart wrenching, smile-invoking, tear jerking or otherwise noteworthy love story (and it does not have to be only romantic love), log on to www.goastreets.in And post your story in the Valentine's Day Love story contest.
Winners will be choosen by readers vote. And winning stories will be published in  the Goa streets Valentine's Day special edition, hitting the stands on feb. 14 . Winners will also get prizes!
Click on the link on the right to enter or vote for stories
.
.
.