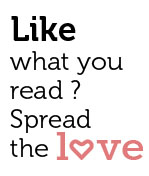 Share
Is Making Panjim A 'Smart' City A Stupid Idea?
Our phones are smart, our watches are smart, our TV's are smart, even our air conditioners are smart. And now, if the central government has its way, 100 cities across India – including our very own Panjim right here in Goa – will be smart too.
Keep in mind that here we're not talking about the Wikipedia definition of a smart city, one which uses "digital technologies or information and communication technologies (ICT)" to enhance the quality of urban life.
In Narendra Modi's grand plan, a smart city doesn't necessarily have to rely on digital technology. It just has to be a better place to live. The objective is to promote cities that provide core infrastructure and give a decent quality of life to citizens, a clean and sustainable environment and application of 'smart' solutions. The focus areas would be water supply, electricity, sanitation (including solid waste management), public transport, affordable housing for the poor, robust IT connectivity and digitalization, citizen participation, among other priorities.
Sounds delightful, no? The issue, of course, is that Goa's capital city has had numerous plans and schemes to improve the lives of citizens that, because of sluggishness, red tape, lack of will and generalised incompetence, never came to fruition. Is that to say that this latest smart city idea is also doomed to failure? Not necessarily, especially if it's backed by national resources and planning, part of a country-wide phenomenon to showcase an India on the rise. Still, given our state's previous experience with grand schemes and ill-fated development, there is plenty of reason for pessimism.
The good news for Goa is that Panjim has been selected among the 100 Indian towns and cities that are to be made "smart" (leading one to wonder which word should be used to describe their current status). While in much of the rest of the country the news will have been received with upbeat enthusiasm, here in Goa, we're seeing deep scepticism, and not without reason.
After more than three decades of promises, plans and reports are all that Panjim has seen so far. Former Mayor Surendra Furtado dismisses the project at the outset.
"Do you think the smart cities is ever going to happen in Panjim? If the Corporation (CCP) could not implement an e-governance project for which they had got a sanctioned amount of Rs 20 crore. If they cannot implement it within the functioning of the Corporation, how will they implement plans for the whole of Panjim," Furtado told Streets.
Funds for a better Panjim were supposedly available under a differently named but similar in nature urban renewal scheme of the previous Congress government – the Jawaharlal Nehru National Urban Renewal Mission (JNNURM). Panjim was especially poor in securing the funds, with its project proposals not being sent in time, sanctioned projects never being implemented, and the opportunity squandered on inefficiency and red tape.
"The only reason I see is that the officials and decision-makers were sluggish in implementing these projects is because it would go a long way in stopping corruption and wasn't really in their interest," Furtado said.
The only organisation that has made full use of the funds is the Kadamba Transport Corporation that got itself nearly 100 buses sponsored by the central government over the last six to seven years.  But sluggishness isn't Panjim's only problem. The city has had no dearth of plans on how to better the lives of the people and improve public services.  The most recent of the plans was the 'Imagine Panjim' scheme drawn up by the Spanish consultants LKS, who were paid about a crore of rupees to turn Panjim into a "world class sustainable city" on the lines of San Sebastian in Spain.  The plan is ready, but it isn't clear whether the government is going to implement it and to what extent.
Prior to that there was the city mobility plan drawn up by the Charles Correa Foundation, another by Rahul Deshpande and Associates, a Goa based planning firm, as well as several other plans dealing with water supply, sewerage, transportation and other issues, many of which are still in the pipeline.
Nonetheless, no law of nature requires history to repeat itself. India has undergone revolutions before (remember 1991?), and it's possible that the Modi machine will engineer another one of sorts now. And why shouldn't Panjim and the rest of Goa be part of it? Urban renewal schemes by the Modi government, which, despite its faults, has already shown itself capable of relatively agile governance, don't necessarily have to meet the same fate as those of the previous Congress government.
For now, it seems Goa is determined to give the smart city idea a shot, not wanting to be left behind in a positive national trend.
Panjim Commissioner Sanjit Rodrigues, the city's top bureaucrat, has confirmed that to avail of funds under the smart city scheme, new plans will have to be drawn up and the old ones cannot just be submitted.
"We have to go by the guidelines drawn up by the ministry. We will use the data generated by the old plans," he said, leaving the fate of the earlier plans unclear. Which bring us to the question: is going back to the drawing board really a "smart" idea?