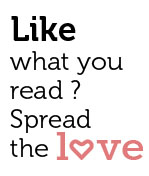 Share
Goa Marriott Resort & Spa heralds in the Chinese New Year Festival at Wan Hao, stomach the oriental specialty restaurant, vcialis 40mg from 19th to 28th February 2015! Usher in the Year of the Goat at your favourite dining destination, and as you get set to bask in the promise of unlimited possibilities in the year ahead!
Partake in a glorious array of unexplored culinary creations with an exclusive limited edition menu featuring lip smacking delights from the Land of the Rising Sun. Relish the heady flavours of the world's most loved cuisine, including Hunan Style Tofu and Peking Duck, as you dine in the uniquely recreated ambience of an oriental courtyard. Opt for the healthful yet mouth-watering Cantonese Dim Sums, or throw caution to the wind and unabashedly feast on Saho San Gu Mushrooms and oodles of Noodles and Rice, prepared just the way you love it! Wrap up this delightfully exquisite meal with delectable desserts that are sure to transport you to seventh heaven!
Revel in the joyous tradition of the Lunar New Year with authentic Chinese cuisine only at Wan Hao at the Goa Marriott Resort & Spa! For reservations, please call 0832-2463333.
'Note: The corner is a regular space where businesses, entrepreneurs and all others with noteworthy projects can 'strut their stuff"