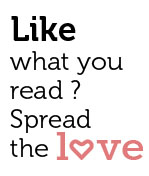 Share
(HOT STREETS)
Dear Acaricia May,
My husband likes to buy me sexy lingerie, for my birthday, for our anniversary, for every occasion. I don't have anything against it, but I really wonder if he's buying it for me or for himself? He always asks me to put it on right away and then usually it's only a few minutes before we find ourselves in bed. Sometimes the lingerie is accompanied by some flowers or chocolate, but nothing else. To tell the truth, I think I'd rather have jewellery. I don't want to appear unappreciative, so I haven't said anything. Do you think I should say something?
Signed,
Scantily Clothed
Dear SC,
Yes.
Why don't you say: "Darling, thank you for the lingerie. I like other stuff, too. Please get me it."
(You may want to strategically place a Manek Gems brochure on the table during this conversation)
Love,
Acaricia May
Dear Acaricia May,
I'll be getting married in another two months. My fiancee and I are both virgins, and we are going to wait until our wedding night before we do anything. We'll be staying at a pretty nice hotel, and I wanted to know if you have any suggestions for getting things started. I don't want to just lie on the bed and do it. I want this to be very special.
Signed,
Harsh
Dear Harsh,
The possibilities are endless. You could cover the bed and floor in rose petals. There could be a bottle of champagne with elegant glasses. Chocolate covered strawberries come to mind, as does a luxurious bubble bath. You could give her a full-body massage, lingering on her feet. The stereo could be playing her favourite melody while you carry her into the room. You could get on your knees and confess your love all over again, and then dance cheek to cheek. You could whisper sweet nothings into her ear and then gently kiss her neck. You could make each other laugh and have a playful pillow fight, then grab her waist, lean her backwards and give her a long, passionate kiss. You could undress each other slowly, and let the anticipation build. Take it slow. Have fun. And congratulations!
Love,
Acaricia May
__________________
Dear Acaricia May,
I can't stop thinking about sex. Is there something wrong with me?
Signed,
Crazed
Dear Crazed,
No.
Love,
Acaricia May
__________________
Dear Readers,
The great advice columnist Pauline Phillips aka Abigail Van Buren aka Dear Abby, died last week at the age of 94. Abby was sassy and funny yet quite conservative when it came to social norms. In a small tribute to her memory, let me reproduce a little piece of advice she once gave to a reader. Enjoy!
Dear Abby: My wife sleeps in the raw. Then she showers, brushes her teeth and fixes our breakfast — still in the buff. We're newlyweds and there are just the two of us, so I suppose there's really nothing wrong with it. What do you think? — Ed
Dear Ed: It's O.K. with me. But tell her to put on an apron when she's frying bacon.
__________________
If you have questions about sex, relationships or anything pertaining to the world of love and romance, write to Acaracia May at acariciamay@goastreets.in
.
.
.