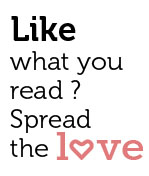 Share
The scene is charged. It's as if the swaying palms have triggered a static energy in the air through which even the moonshine turns luminescent. Walking into the blue and white psychedelic haze is like walking through a thick veil of phosphorous. You don't have to be conscious of the surroundings. No one is. Bodies turn, twist and gyrate in a way you are so not used to seeing. And you hear nothing except for a thumping beat, which seems to have the potential to send you into a semi-comatose state any moment.
But in the world of trance music, nothing works in half or semi measures. Ask any of the thousands of youngsters and some trance veterans who flock to the psychedelic watering holes like Anjuna, Vagator, Chapora and in more withdrawn pockets of coastal Goa year after year, like waves lapping up against a familiar shore.
"You see this trance scene is like a global community. Most of the people frequenting these parties have probably met each other at trance music festivals all over the world. So there is that sense of familiarity, between nationalities, a sense of friendliness," says Dj Tristan from Nano Records, a UK national who is also an organiser of international trance music festivals.
Tristan spends a lot his time in the north Goa beach belt, at iconic trance haunts like Junglee, Shiva Valley, Curlies, Hippies, UV Bar, Nine Bar, Our Shack and Prim Rose, some of which have been traditionally known to be bastions of trance over decades (see listings sections in this edition for numbers and locations of trance venues).
Trance, he says, has transcended from music which was just played liberally at certain shacks for a few trance lovers in the 1990s to a genre with an unmistakable commercial edge.
If you are planning a visit Goa this season and possess a keen ear for trance, chances are you might encounter trance record labels like Parvati Records, Boom Shankar Records, Looney Moon, Disco Valley records, Digital Shiva Power, Alitia Crew Records, Mighty Quinn Records and many more home-grown Goan labels, which have made it to the international scene.
Shumbrum, an artist promoter from Shillong in Meghalaya, says that trance today has become the mother genres to several smaller genres.
"Trance music has its subgenres now. Some trance is especially for the mornings, with morning sounds, some for the night, with even scary and dark sound patterns, sometimes it is a forest feel when artistes from Scandinavian countries express themselves in terms of sounds from their own geography," says Shumbrum.
Originated in Germany in the 1990s, trance music is all about the shuffle of sounds between steady beats thumping around 140 beats per minute. Sliced in between the thump are melodies, which rise to a crescendo as the song plays out.
Trance parties often run through the night, sometimes inviting the ire of the local police for violation of sound pollution norms, especially when they are organised in open areas like beaches or cliffs overlooking the sea in Anjuna, Vagator or Arambol.
But if a party does survive till sunrise, the scene which greets the eye with the first few rays of the sun is like a battlefield of colour and spent, exhausted bodies, some just lazing on the ground, others just slowing off the dance pace, some making out, after a night of revelry.
That pace of trance has grown since the 90s. In the current Goan trance scene, some musicians at times belt out the thump at 190 beats per minute.
"When this artist called Furious played about 190 bpm, everyone was seen almost jumping to the rise in energy his hi-tech music was creating. I guess few can pull it off really well," points out Ashique Jamil, who runs the popular Club West End at Saligao, which has been associated with trance music ever since its inception in the 1990s.
DJ Manoj, who has been consistently playing trance at Jamil's club, said that the year 2009 saw an explosion of trance music, with as many as 20 trance albums being released, but admitted that new tracks have been slow to come by since then.
Even, India's place in the world of trance is prominent, however.
"There are easily about 15 prominent record labels from India while probably just below a hundred foreign trance labels available this year," he says.
DJ Starling said that the quickening of the trance beat from 140-150 bpm to 190 over the last few years, was one of the biggest changes in trance music and said that trance lovers had accepted the change with an "open mind."
Starling plays at Club Hill Top, a new mecca for trance music in Goa. Located at Ozrant, Hill Top has been the address for trance in Goa for the last few years and sees several thousand music lovers attending his gigs every week.
But while Hill Top is to be credited for popularising trance music these days, Goa Gil, the man who founded Goa trance, said that there was plenty of scope for Indian music, as well as Hindu chants, to be interspersed with trance.
"When Goa got introduced to the world via the hippie generation which is from where tourism began, the Indian influence persisted in the music," says the popular international trance DJ who originally hails from San Francisco, USA.
Newer trance DJs like DJ Psychosis, who now walk the path Gil has trail-blazed, say that even cosmetically much has changed since the first strains of trance started blaring in Anjuna in the 90s.
"Things have changed in terms of better sound, more attention to the decor, visual projectors – from the mere speaker systems and UV lights in the nineties," says Dj Psychosis, aka Christopher Fernandes.
Another unmistakable appendage which has always clung to the trance scene in Goa are the 'chai mamis' and 'chai mamas,' local villagers who serve piping hot masala tea on the fringes of the party zone, along with other items like chocolates, cigarettes, biscuits, coffee and omelette bread.
"Surely, there's no party without the chai mami's," says Jac O'Rielley from Austrailia, a regular to the Goa party scene, who can't get enough of the hot ginger tea from the chai mamis on trance party nights.
On a luminescent, psychedelic, beat-driven night, a little hot tea brings him back to earth.
—