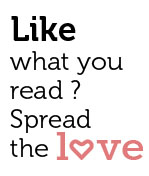 Share
Special Veg Thali
Pure Veg. Pure Joy.
It's been said that India is a vegetarian's paradise. Where else would one find an all-veg restaurant like Sanskruti – the wonderful eatery on the NH17 Highway in Porvorim – that includes such a delightful selection of North Indian, hospital South Indian, Continental and Chinese on one menu?
Ideally, hospital you must try the Pav Bhaji, the Special Thali, Dahi Vada, and other delights like Masala Dosa and Vada/Idli Sambhar. When it comes to the quality of food, the accuracy of flavours and quick and friendly service, it's hard to beat Sanskruti for delicious, affordable vegetarian fare in this part of Goa. The beverage section boasts of fresh fruit juices, milk shakes, mocktails and many other healthy and refreshing drinks. The fruit punch is a catch with a mix of several fruits, milk, ice cream and cashew nuts.
My first order was the Dahi Wada, featuring slightly sweetened yogurt, split and skinned black lentil dumplings (Wada), dried paprika, beetroot and mustard seeds. Definitely a winner.
Dahi Wada
Next up was the Special Thali and trust me, special it was. This massive offering features five main courses along with curd, dessert, pickle, pilaf, papad and 3 pooris. If that doesn't satiate you, nothing will. The servings include Arhar Dal (boiled pigeon peas seasoned with mustard seeds, asafoetida, and cumin seeds garnished with fresh cilantro), Sukhi Bhaji (literally meaning dry vegetables comprising of beetroot cooked in Indian spices), Bengan Masala (aubergine cooked in a traditional coconut based goan curry), Pattal Bhaji (tomatoes, potatoes, cauliflower and chickpeas cooked in a mustard gravy), and the highly innovative Bhindi Sambhar (traditional south Indian sambhar with okra). Being allergic to aubergine, I wasn't able to taste the Bengan Masala. But my girlfriend Tanya did, and she insisted the Bengan Masala and Sukhi Bhaji were the top two offerings on the platter. I was particularly impressed by the fact that the Arhar (Yellow) Dal did not have any oil floating on top, which is often the case in thalis.
Pav Bhaji
One of the most delectable offerings at Sanskruti is undoubtedly the Pav Bhaji. It has a thick, spicy, and buttery potato-based gravy mashed with onions, tomatoes, cauliflower, bottle gourd and traditional Marathi pav bhaji masala served with buns (pav), diced onion and lemon slices. All in all, Sankruti is the place to be if you're looking for an economical, hygienic and very tasty dining experience. The menu is also loaded with plenty of chaat dishes and tea-time snacks to enjoy if you aren't really looking for a huge meal.
Ambience: Pleasant Indian diner digs
Food: One of the few places that get 'Sambhar' right. Chaat and Special Thali are a must try
Location: Bang on NH-17. Next to two ATM's if you run out of cash and feel like you need more of this yummy veg fix
Service: Quick as a fox
Cost for two: Believe it or not, two people can walk out COMPLETELY FULL for just 300 bucks!
Contact: 0832-2414400