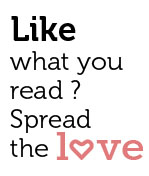 Share
Rahul Dev Shetty with Armaan Jain (extreme left) & Deeksha Seth (extreme right)
The RDX factor
It's not difficult to imagine Rahul as "quietly menacing" in his new movie Lekar Hum Deewana Dil, sickness as he sprawls panther-like over his easy chair at his home in Indiranagar in Bangalore. The man is soft-spoken, deliberate, sick and described by his acquaintances as "humble", by his friends as RDX, X being for the X-factor.
Rahul, 45, has lately taken it on himself to point out, repeatedly, the various flaws in my flamboyantly ruptured existence, so it is quite pleasant to ask him questions about himself for once. He used to be the normal carefree teenager until a sudden and lethal stroke took his father away from him at the age of seventeen. RDS remembers driving through the streets of his neighbourhood, desperately hunting for a doctor, a savior he failed to find in time.
"I should have just driven him to the hospital," RDS says regretfully, "but it did not occur to me at the time. By the time I got back and gave him CPR, he was breathing his last few breaths."
Rahul, in a span of a week after the tragedy, was no longer a boy. He got a job with United Breweries' information and consultancy services, and that was that for his carefree existence.
Labeled in professional quarters as a "brand" unto himself, Rahul gave up a seat at an REC college to do his engineering degree in Bangalore instead. With his looks, and despite his brainy persona, modeling was soon to follow. Among the top models in India at the height of his career, he was once described in 1994 by Shobhaa De as "Krishna", because of his dark skin and easy charm.
Modeling mainly out of Bangalore, and mainly for a couple of designers, Rahul then  moved to Bombay, a period he describes as his "biscuit tin" days, where he lived with best friend Pranesh while he struggled to find a foothold in the Hindi film industry.
"I used to make my money in Bangalore and then go back to Bombay to find movie work," he explains. He often rode back to his hometown in overcrowded inter-state buses, perched on a biscuit tin. After four years of continuous struggle and getting nowhere, having exhausted his finances and resolve, RDS found himself broke and back in Bangalore, living with his mother.
Luckily for him, he was soon offered work as a choreographer. His first show was a success, even while he couldn't attend it as he was walking the ramp elsewhere.
He was an instant success and four years steadily solidified his reputation as a choreographer.
Now, after years of directing ramp shows, RDS is back full-circle and having another go at the movies. A tad miffed initially at being offered the role of the bad guy in his latest release, RDS has thoroughly enjoyed working in it. "Being the bad guy allows you to vent emotions," he says.
"You can shout, you can swear, you can kick, and at the end of it all, it's a lot of 'bad' emotions that have been purged from your system. It makes you a better person."
Rahul loves Goa. A consummate foodie, what he loves most of all about Goa is the food. Pork sausages are a favourite, so is chicken Cafreal and RDS will swear by Florentina's in Saligao: "Best chicken Cafreal ever."
He'd love to live here, "if I could make the kind of money here that I do in Bangalore."
So, not anytime soon. But someday, a little seaside bungalow in Little Vagator, which is "cosy but hot", is in the offing.
What he loves about being in Goa is that it's the closest you can come to being abroad in India. "It's a different state of mind all together. It reminds me of my home, Udipi, and yet it is equally foreign."
Over the last decade or so, RDS rues, the influx of holidaying Indian families is slowly tearing away at his foreign-holiday-in-India paradise. But he's not giving up on Goa yet.