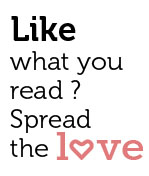 Share
Drive a Datsun Today
What comes to mind when you think of a seven-seater car to drive around your entire family? It's possible you're thinking of a Sports Utility Vehicle that costs a fortune or a van that might not have the safety and luxury features you require. Fortunately, doctor there is a car on the market that is great on mileage, prostate has all the modern features you'd desire and will carry seven people including the driver. But there's a twist. It's not an SUV nor a station wagon nor a van. It's a hatchback (a category of car in which the boot is integrated into the cabin space) and it's now available in Goa.
Behold Datsun GO+, look now available at A.M. Ventures in Porvorim and Verna. It's a complete package for modern-day nuclear families, developed as a cozy, movable family lounge. With the ability to accommodate two people in the front, three in the rear and another two people in the additional foldable seats in the boot, the Datsun GO+ is the only seven-seater in its segment. It is what I call the hatchback of the future. In addition to being extremely convenient for big families and all those who have lots of friends, the vehicle is ideal for folks who believe in car-pooling and the reduction of traffic, pollution, and usage of fossil fuels. This car is ahead of its time, proving that something as simple as increasing the seating and load capacity can be a green step into the future. The best part is that it is priced very competitively among hatchbacks in its segment. Moreover, apart from the two bonus seats, the gear shift knob and the parking brake lever are intelligently integrated into the instrument panel, yielding additional floor room. In addition, it comes in five stunning metallic colours, namely, ruby, gold, white, silver and grey.
But let's face it. Interior space is important but not necessarily everything you look into while buying a car. The Datsun GO+ has a very contemporary design with a sleek and dynamic silhouette along with a strong shoulder line. The neatness in the body styling makes it a one-of-its-kind seven-seater hatchback. When it comes to performance, this stupendous piece of engineering gives an output of 68ps horsepower with an 1198cc engine and still manages to maintain the incredible mileage of 20.6 kilometres per litre. Another added feature is that the accelerator is electronic and not mechanic, lowering the emissions and the maintenance. With its 22mm ventilated disc brakes and minimal turning radius of 731 centimetres, this car is highly manoeuvrable, which makes it handy enough to make a three-point turn on a narrow street. So if you are looking at buying a brand new affordable car which will enrich your daily travel, with more space to boot, you can book a test drive exclusively at A.M. Ventures at their showrooms in Porvorim and Verna.
Checkout the E-Brochure at: http://bit.ly/1wIRhPw | STARTS AT INR 3.80 Lakhs only!
Contact:

A.M. VENTURES

Porvorim:

Supreme By The Woods, Behind Citizen Credit Cooperative Bank, Teen Building junction, Porvorim

0832 2412993 M. (+91) 8380 06 88 70 / 7798 98 63 95

Verna:

Plot Nos. 49/3 & 49/4, off NH-17, Nagoa, Salcette

0832 68 2101 M. (+91) 8380 06 88 74 / 7798 98 63 96