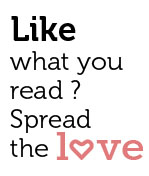 Share
Itsy Bitsy is India's No.1 Hobby, Arts and Craft Megastore and we provide total solution in the supply of art and craft materials. We take pride in being 100% INDIAN owned. The vast majority of our products are handmade thereby supporting hundreds of rural women in India. We are the only company with such a unique concept in Indian market.
We at Itsy Bitsy carry a comprehensive range of Art & Craft supplies suitable for all ages! We specialize in DIY products (DO IT YOURSELF). We offer more than 15000 products to facilitate creativity;  we adore and worship creativity and endeavour to bring the best from the crafting world to craft lovers in India.
Our core categories are Scrapbooking, Card making, Quilling, Jewellery making, Kids crafts, Paper Craft, Punch Craft, Needle crafting and Art supplies. ITSY BITSY also carries a very large range of craft materials suitable for school projects all under one roof.
Top brands like American Crafts, We R Memory keepers, DCWV (Die cuts with a view), Kaisercraft, Sizzix, Cuttlebug, Portacraft, etc. have partnered with Itsy Bitsy to promote Scrapbooking and Paper crafting in India and you can look forward to many more brands in the near future! If you wish to shop for the top imported craft brands in India, then Itsy Bitsy is the place to visit!
Arts and crafts are now an integral part of the curriculum. Arts and craft activites offer huge benefits to children and adults – they help in Sensory Stimulation, Spatial Relations and Visual Thinking Skills, Eye-hand coordination, Stress Management.
Arts and crafts are a great way to engage your children creatively, as such hobbies help one to de-stress and relax. One can also spend lot of qualitative time with one's family by engaging in craft activity. Itsy Bitsy now has a branch at Goa. We earnestly request you to inform your guests to visit Itsy Bitsy and make the best of this opportunity. We also have our E-commerce site – www.itsybitsy.in
Note: The corner is a regular space where businesses, entrepreneurs and all others with noteworthy projects can 'strut their stuff'