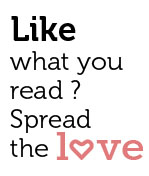 Share
There's No Shame In Needing a Little Support
Sometimes all it takes is a sympathetic ear
The Shrinks Speak
Not only is it important to be physically healthy but also to enjoy an overall sense of mental well-being. Seeking the help of a mental health professional at the right time can resolve many underlying issues. A few experts share some of their most notable cases with Dr. Charlane Pereira e Rebello, herself a psychologist.
Excepts
I first met Rajeev (name changed to protect privacy) 3 years back. He was 14 years old and studying in Standard VIIIth in a very prominent and plush Margao based school. He was referred by one of his teachers and came to me accompanied by his mother and a long list of complaints. He was an above average student but in the last 2 yrs, view his academic progress had deteriorated. He played petty pranks on teachers and bullied the younger kids.
After the case history intake, I gathered that he was the only child of a well-to-do family. His father was a very influential and busy man who still managed to spend time with Rajeev. His mother had resigned from her job in order to give him more individual attention but all in vain.
Rachelle Pereira
Psychologist(Margao)
During counselling, Rajeev appeared defensive and made it clear that he didn't want to be there and nothing could make him talk. True to his word, he resisted any attempt at conversation.
In the following sessions, his behaviour remained the same. Frankly, I was in a dilemma but I didn't want to lose hope. But counselling cannot be done on an involuntary patient or one brought by force.
In the fifth session, he seemed a little different but still not willing to talk. I decided to try a different tactic when all of a sudden, he burst out into tears. He calmed down after a while and surprisingly began talking. He spoke of how bad he felt when his father kept comparing him to his friend's son? how his mom would only lecture him about him letting down everyone; how sad his parents felt when they looked at him. He spoke about how his parents always argued, how he was bullied in school and couldn't tell anyone as his dad always said 'Big boys don't cry.'
As I terminated the session, Rajeev smiled for the first time. In the following sessions, I saw a new Rajeev. According to his mom, there were fewer school complaints; he was helping other students, and taking an interest in studies. Rajeev passed his Board exams with distinction and is currently pursuing engineering.
Though all my cases hold a special place in my heart, Rajeev's case is one I am always reminded of whenever I meet a particularly challenging teenager. My perception towards their rebellious outward behaviour has changed. It reminds me of their particularly sensitive and vulnerable nature.
Every child, even an adolescent yearns for unconditional love from their parents. But sadly, not many get it. If children know that their parents are there for them, half the battle is won.
Clifford DeSilva,
psychologist and founder of Goa Institute of Counselling (Navelim)
Excerpts
What struck me on her first visit to me was how casually she told her horror story – much as one would tell another that they had made a pound cake that day. For obvious reasons of confidentiality, I cannot reveal what she told me.
Her self-esteem was low – somewhere near her ankles – and she was decidedly suicidal. Dear God, how was I going to pull her out of the morass she was in? I thought of how my mentor would have handled this case – and prayed.
I used Person-Centred Therapy, treating her with unconditional positive regard as Carl Rogers suggests and reflecting to her the thoughts and feelings that she was not even aware of or expressed. I believe that was what turned the tide. She began to feel, as she later told me, 'totally understood without being judged – for the first time in my life'. This was one case where I used only Person-Centred Therapy and avoided the temptation to use Gestalt Therapy, my forte.
On every subsequent visit I saw the change in her. It was like watching daily the fascinating blooming of a rose bud into a rose. Her zest for life went from just a spark to a flame. She began to glow. Her intrigued friends kept telling her she had become different.
Today, she is happily married with a career that could take her places if she took it seriously. But her first priority is her children and family. She remains my most inspirational case not because of what I achieved but because of what she did.