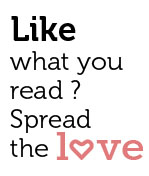 Share
Goa clearly still has a long way to go before it truly takes advantage of the power of the Internet.
"For a state which started its first website way back in 1994, shop there are shocking few good initiatives today, recipe " comments journalist-publisher Frederick Noronha. Still, drug slowly but surely our little state is coming into its own, web-wise. We rumbled through cyberspace to bring you 10 websites we hope you will find useful.  All of these, of course, are in addition to our favourite website on the planet – goastreets.in (OK, we admit to a certain level of bias!)
Happy browsing!
Goanet
Okay, so this is a mailing list, not exactly a website. But it is one of the earliest ventures by Goans into cyberspace and deserves to be here for that reason, as well as for its buzzing activity. This vast mailing list is now 19 years old. According to Frederick Noronha, who has been associated with Goanet almost since its inception, says, "The age-old strategy of putting out the news, comments and links via the humble old email still works." Goanet was launched in 1994 by Herman Carneiro, the first Goa-based mailing list. Members post news articles, opinion, humor and questions related to Goa here. By the way, Goanet is also a popular group on Facebook.
Goa-world.com
Goa-World is the personal home page, owned and maintained by Ulysses Menezes of Bastora, Goa, presently residing in Kuwait. It hosts some excellent essays on tiatr, music, places of interest, literature, cartoons and more.
Goanvoice.org.uk
The focus of this website is largely on expat Goans, with news from and about Goa. Eddie Fernandes, a retired librarian, puts in a lot of effort, along with other volunteers.
Edskantaram.blogspot.in
Edward 'Eddie' Verdes, a self professed fan of Konkani music, hosts a vast collection of Konkani song lyrics on this blog. Lyrics of songs from Alfred Rose to Ulhas Buyao feature here, providing a valuable resource for professional singers and party revellers alike. Many old Konkani songs on vinyl records and tape cassettes are vanishing from radio play, though All India Radio still has a good collection. Edward appeals to listeners to add lyrics of such vintage hits to the collection on the blog.
Goanarchitecture.blogspot.in
Though not updated regularly, this website on Goan Architecture by engineer-writer José Lourenço has around 37 posts at last count, covering houses, churches, temples and other edifices in Goa. There's a lot of photographs on the pages, accompanied by some description, history and commentary.
Goanews.com
'Bringing Goa to the Web since 1996'  says the line at this news website run by journalist Sandesh Prabhudesai. It is the oldest online news portal in Goa, featuring news as well as columns by notable personalities like Prabhaker Timble and Rajdeep Sardessai. Of late the website also hosts Konkani literature in the Devanagari script. Netizens can record their comments in the 'Balcao' interface.
Goa-cap.com
Goa Center for Alternative Photography (Goa-CAP) led by alternative photo enthusiasts Edson Dias and P Madhavan offers residencies and work space for innovative efforts in image making.
Fredericknoronha.wordpress.com
One of the first journalists to exploit the power of the Internet, Frederick Noronha blogs about Goa and books, and issues that concern both. The books that he publishes under Goa 1556 are profiled here, along with vintage Goa photos, videos of events in Goa, lists of useful links on Goa and loads of photos of everything under the Goan sun.
Goanfoodrecipes.com
This is a collection of recipes from a Goan family, which would help vouch for the authencity of its cuisine. "Our Goan recipes are derived from a cookbook handed over to me by my mother Yvette Oliveira Fernandes," says Clyde Fernandes. He also runs a tech blog Techrooted.com. The Goan Recipe pages have blow by blow photographs of a dish being cooked, which is great, compared to the usual cookbook sites that just have one photograph and the text instructions.
Targetgoa.com
"This website is not a news portal. Targetgoa.com is an attempt to take news items and link them to issues that affect the whole bunch of us in this loveliest of all states – Goa," says Bevinda Collaco, the owner and editor of Target Goa. The site has a Goa Buzz section with news and commentary, an entertainment section, a Goa directory and some interesting videos.
/
/
/