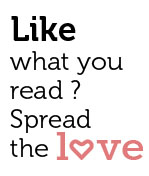 Share
Walking The Walk At Taj Exotica
If You Love Whisky,medicine You'll Love This
Food lovers across the globe have always known that a sip of Chardonnay along with their dish of exotic fish, or a little Sauvignon Blanc alongside their tart dessert would only enhance their fine-dining experience, leaving them in that mixed state of bliss and exhilaration that nothing other than good food and wine can leave one in. Now how about a little blended whisky with your scallops? Not something every foodie on earth would countenance, to be sure. And that's exactly what Nicholas Ord, the Reserve Brand Ambassador for United Spirits Limited, was out to change at Taj Exotica, Benaulim, on the evening of the 4th of November, 2015.
Manoj Mishra, the Director of Food and Beverage at Taj Exotica went out of his way to give the high profile guests a warm welcome to the re-launching of the restaurant Miguel Arcanjo, with a brand new menu pairing exotic food with even more exotic blends of the world's best whisky. The restaurant Miguel Arcanjo overlooks the lush gardens of Taj Exotica, beautifully lit up at night. Ranjit Phillipose, the General Manager of Taj Exotica, explained that the restaurant was named Miguel Arcanjo as a tribute to Goa's legendary Chef Miguel Arcanjo Mascarenhas, who delighted guests at the Taj Mahal Hotel, Mumbai in decades past with his exceptional culinary skills.
Nicholas Ord was instrumental in making the evening a success, with his skill, and experience, in mixology. "India is probably the largest whisky market I've ever worked with. People drink their whisky neat, with water, or with ice. What I'm trying to do is get people to think that whisky is more versatile than that," he said. He went on to explain that Johnnie Walker was designed as a blended whisky for people to drink in many different ways. Why not add some whisky to your cocktails? Or pair it with specially selected dishes?
The evening saw a showcase of a very rare whisky blend – The John Walker – of which there are only 330 bottles in the world. And Mr Mishra couldn't hide the pride in his voice when he told me, "One of them is here at Taj Exotica."  Mr Ord exclaimed how fantastic the blue label – which was used in the cocktails for the evening – was, and how ideal for the evening, because of how well it mixes (by the way, if you've ever seen the price tag on a bottle of Johnny Walker Blue, you might think to yourself, "This should be fanstatic!"). There were cocktails specially designed to go with each course of the evening's meal. For instance, the steak and king prawns were matched with spicy, peppery flavoured whisky-cocktails, the desserts with rich flavoured whisky-cocktails, and so on.
But Nicholas Ord's task didn't end with the evening. The GM Mr Phillipose went on to say that Mr Ord had paired whisky blends with the entire new menu of the restaurant, showing that whisky can be matched with any dish, and is really more versatile than you think. So the signature dishes of the restaurant like lamb and scallops can now be enjoyed with a sparkling new whisky blend.
Mr Ord also mentioned a very interesting bit of trivia: The master blender for Johnnie Walker goes around Scotland tasting whiskys and creating blends which are later mirrored. For the blend used for this exotic evening, only one in 10,000 whiskys that he tasted went into the final product. So it's little wonder that this rare whisky is priced at five hundred pounds in the UK. The John Walker was made in nine select casks from extinct distilleries. That's right, once these bottles are over, there is no way of recreating the same whisky blend. So now you know exactly where to head down to the next time you want to try some exotic whisky. Oh, and did I mention the food's great, too?
Nicholas Ord
Miguel Arcanjo Restaurant at Taj Exotica